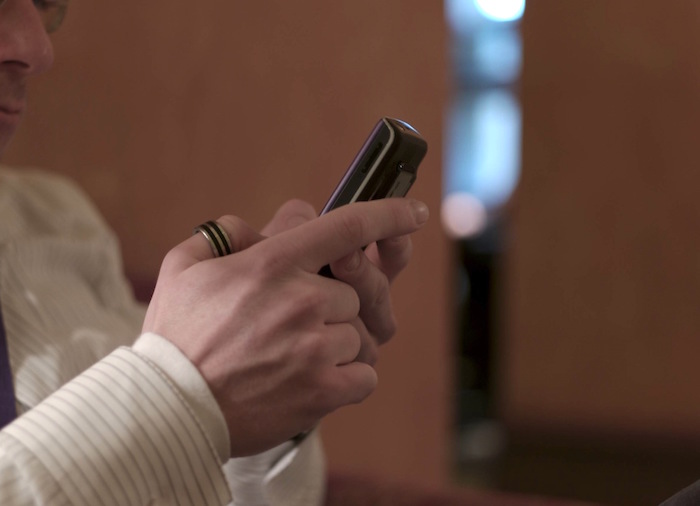 A gentleman from Hawaii sent his ex-girlfriend 144 nasty texts and phone messages within 1 1/2 hours, violating a court order from last February that blocked him from having contact with her. As part of his punishment, he now must send her 144 compliments, and none of them can be the same. "No repeating words," the judge said.
Daren Young, 30, also spent 157 days in jail, was fined $2,400, and ordered to serve 200 hours of community service.
According to Mashable:
"For every nasty thing you said about her, you're going to say a nice thing," the judge said per the Maui News...

Apparently, Young was apologetic about the textstorm and promised, "I'm not going to do it again." But still the judge was shocked by the text vitriol. "It's so childish to think a grown man can be so thumb-happy," she said in court.
Thumb-happy Trump better hope he never gets this judge!
Image: Joi Ito