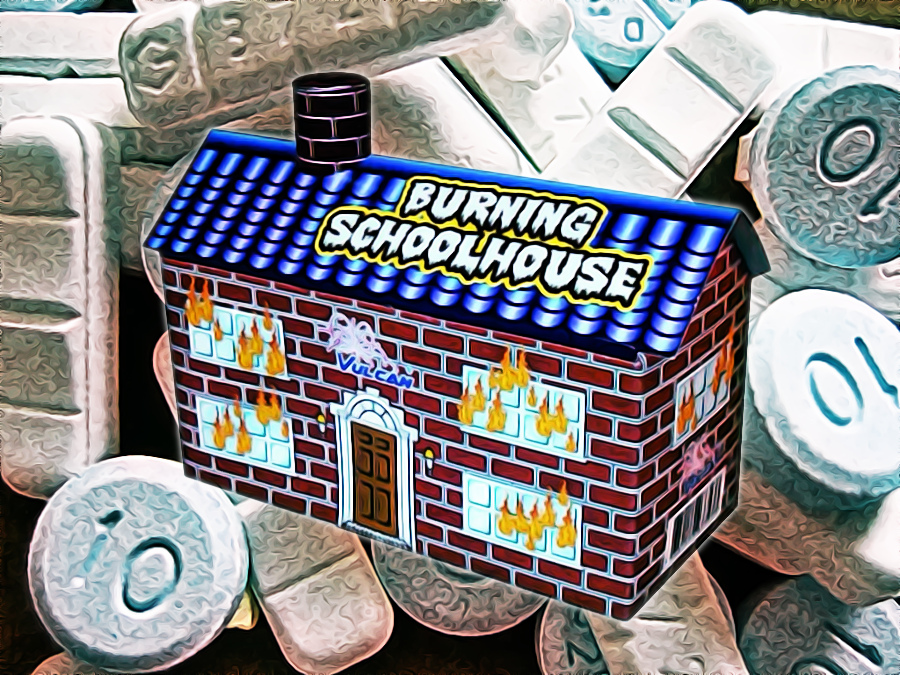 The Sackler Family are best known for philanthropy, but their real legacy is the opioid epidemic, which they engineered through their family firm, Purdue Pharmaceutical, which used a variety of front organizations that paved the way for massive overprescription of the company's painkillers, while covering up the flaws in the drug-testing for Purdue's products and the false claims about their safety and efficacy.
Sackler philanthropy sometimes supports research, museums, and other traditional "good causes," but the family's philanthropic efforts also include titanic sums of cash spent to promote pet political causes, including the destruction of public education and its replacement by charter schools.
Jonathan Sackler is the nephew of Arthur Sackler, a Medical Advertising Hall of Famer who effectively invented modern pharmaceutical advertising and marketing. Jonathan Sackler uses the family money to fund an ecosystem of organizations that spread critical messages about teachers' unions and public schools and promote private charter schools in their places.
These include "nonpartisan" news sources that are uniformly critical of public schools and teachers' unions.
This is the kind of vertical integration that made Purdue's opioid marketing so devastatingly effective. By fronting advocacy organizations, media organizations, lobbyists, and astroturf operations, the super-rich are able to turn their self-serving ideological projects into reality the rest of the world.
In Massachusetts, Families for Excellent Schools-Advocacy (FESA) recently had to cough up more than $425,000 to the Massachusetts general fund as part of a legal settlement with the Office of Campaign and Political Finance, the largest civil forfeiture in the agency's 44-year history. Massachusetts officials concluded that FESA violated the campaign finance law by receiving contributions from individuals and then contributing those funds to the Great Schools Massachusetts Ballot Question Committee, which sought to lift the cap on the number of charter schools in the state, in a manner intended to disguise the true source of the money. As part of the settlement, the group was ordered to reveal the names of its secret donors. Jonathan Sackler was one of them.

Patrick Riccards, a former CEO of ConnCan, the pro-charter group that Sackler founded in 2005, told me, "Jon went to Berkeley and in many ways fits into that idealistic mold. But at the same time it was he who made it clear to me that one of the reasons ConnCan existed was to leverage the investment in the charter community, in Achievement First, which is still the dominant charter school network in the state. [CT] The venture capital community ... has put tons of money into seeing Achievement First grow, first in Connecticut, then in New York, then in Rhode Island."

It's all part of the model, concluded Riccards. "While you have a public vision of great public schools for all, ConnCan's focus was: how does the charter industry continue to grow? Every year, ConnCan's fight was how do we increase the number of seats, and how do we increase the per pupil expenditure?"
The Super Wealthy Oxycontin Family Supports School Privatization With Tactics Similar to Those That Fueled the Opioid Epidemic [Sarah Darer Littman/Alternet]
(Image: Dean, CC-BY)
(via Naked Capitalism)