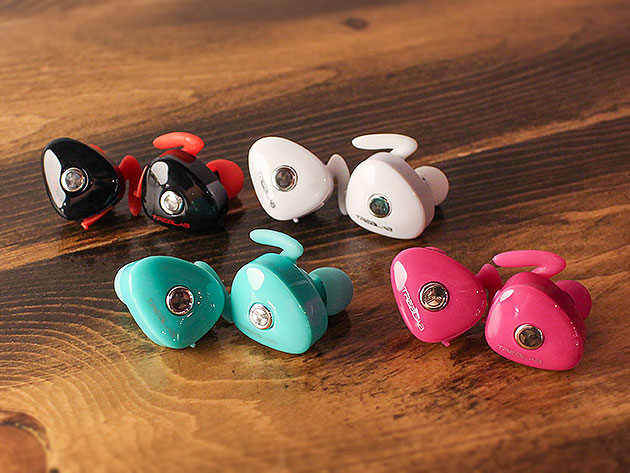 The Treblab X11 Bluetooth In-Ear Headphones deliver superior sound and wireless performance. They're typically available in the store for $41.99 (reduced from $199.99 MSRP), but today you can get them for $36.99 as part of our Doorbusters week.
As to be expected from any high-end pair of earbuds, these include a built-in mic for taking calls, and offer passive noise cancellation with multiple sizes of silicone ear tips. But the Treblab X11s stand out for their reliable connectivity and workout-friendly construction. They feature the most up-to-date Bluetooth spec and a signal range of nearly 40 feet, so you can be sure that your music won't cut out when you walk across the room. Plus, they can sync with multiple devices to eliminate the hassle of constantly re-pairing between your phone and whatever other device is currently commanding your attention. Each bud can also work standalone, so you can effectively double their 6-hour battery life if you're frequently on the phone.
These buds are also water- and sweat-resistant, and sport some clever fins to keep them secure when you're moving. For one day only, you can pick up the Treblab X11 Bluetooth In-Ear Headphones from the Boing Boing Store for $36.99.