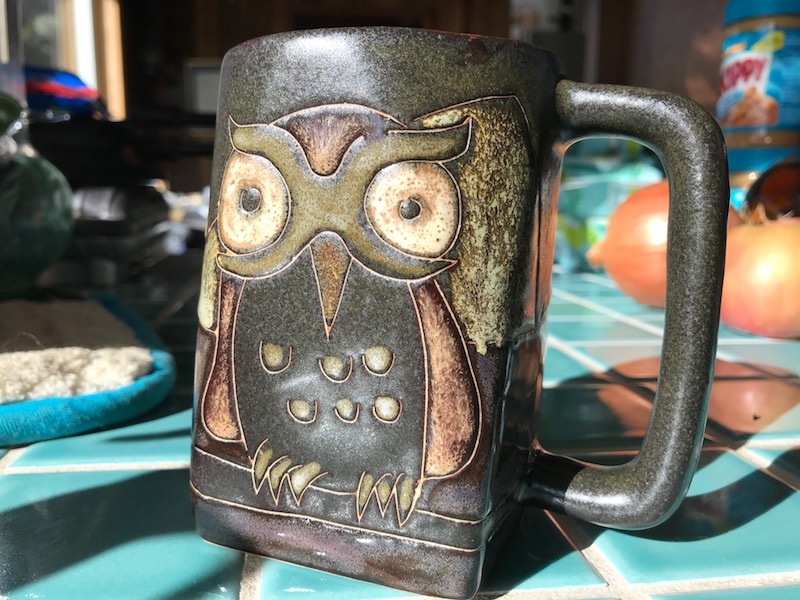 I share with you my favorite coffee mug.
Years ago my mother gave me this lovely, lovely coffee mug depicting several owls.
I searched for another but misread the maker's mark as "Muana."
My mother has given me many owl shaped coffee mugs, and doesn't remember giving any specific mug, let alone where she bought it.
The maker's mark actually reads "Mara." Mara makes a whole line of animal-themed ceramic mugs.
Now I have a set of 4. I mismatched owls as I like the other styles too. All owls tho. Don't mess with other animals.
One (1) MARA STONEWARE COLLECTION - 12 Oz Coffee Cup Collectible Square Bottom Dinner Mugs - Night Owl via Amazon