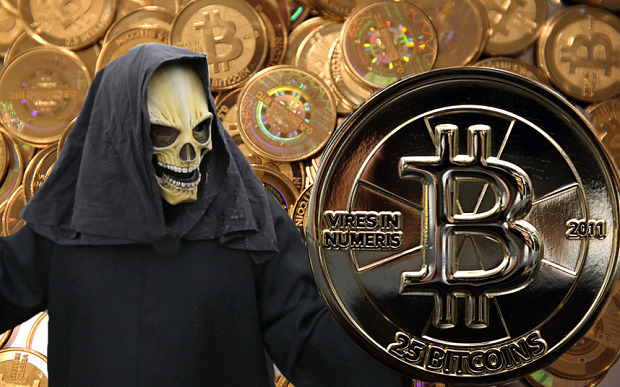 It was a hell of a ride. Peaking at nearly $11,400 earlier this week, Bitcoin's value dropped by a fifth Thursday, deflating the cryptocurrency's explosive growth since last year. Reuters:
One market-watcher attributed the fall to outages in bitcoin exchanges and the heavy price surge of recent times.

"Naturally a few of the early bitcoin traders are taking some profits off the table," said Charles Hayter, founder of CryptoCompare.com.

"Volatility is in the market at the moment and that means both positive and negative moves."

The latest fall has tempered an astronomical rise for the cryptocurrency in recent months - bitcoin was up almost 1,100 percent year-to-date on Wednesday. As of 1500 GMT on Thursday, it was still up around 880 percent.