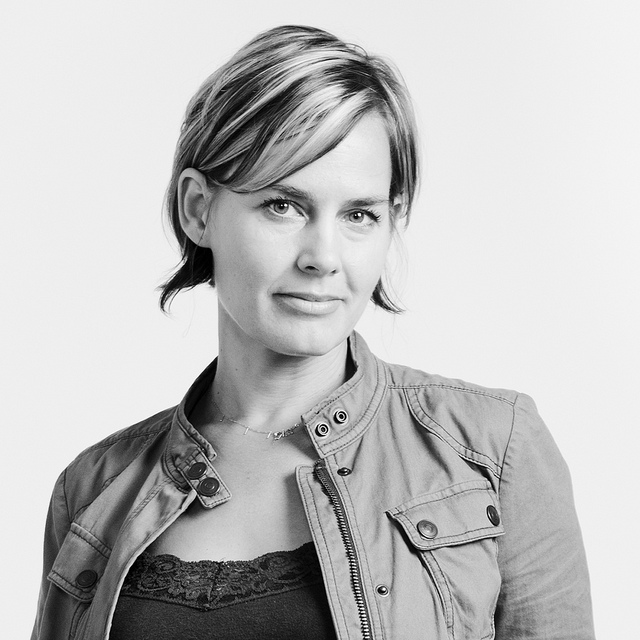 My guest on the Cool Tools Show podcast this week is Jennifer Pahlka. Jennifer is the Founder of Code for America, a nonprofit dedicated to proving that government can work for all people in the digital age. She served as the U.S. Deputy Chief Technology Officer under President Obama, and founded the United States Digital Service dedicated to the same idea.
Subscribe to the Cool Tools Show on iTunes | RSS | Transcript | Download MP3 | See all the Cool Tools Show posts on a single page
Show notes:
"I will have to admit upfront, I'm not actually a coder, but I do work with our coding teams here at Code for America, and what I like about Phaxio is that it's sort of a hack, not just on sort of services, but on government. What we do here is we try to make services that work much better than the government services as it's offered. For instance, if you want to apply for food stamps in California and you want to do it online, you'll go through an application form that's over 50 screens long. … One of the things we started doing was just making a better online form and then having that form create a fax and then faxing it into the office. It turns out the place where faxes are still really, really useful is in government services, in government offices. I never would've said, 10 years ago, that fax was key, but it really is for the work that we do and it really helps us hack bureaucracies."
"I'd say [this is] like the next steps in making services that can sit on top of government services a lot easier to use. … Now, instead of creating a fax that goes to the office, we just drive that data using Selenium right into the system of record. … It doesn't entirely close the loop because at the end of the day, what you want to do is actually redo those systems of record to be much simpler and have clearer, easier front ends and ask fewer questions and have fewer data problems. For now, that is a very effective way that you can hack online applications to government services and really anybody can do this. … The way I describe it to folks who aren't developers and I know you're both more technical than I am but it's like you take little robots take the data that we collected from the people and then put them in the online form that actually exists."
"I'm a big fan of Lyft and one day I realized that when my daughter was calling from her school … it was raining and she wanted me to come get her and I said, "Well, I'm not going to come get you, but I'm going to send you a Lyft." I just used my finger to move the map to where her school was, dropped the pin there and called the car. Then I could just … for a minute I thought, "Oh my gosh, is this dangerous?" But I realized I could actually watch the car arrive and pick her up, watch the driver drive her here and knew exactly when she would arrive. … The great thing is I can also do that when I'm in New York and my kid is stranded and needs to go home and when I'm in another country, I can get her a car whenever she needs one."
Japanese Copper Tamagoyaki Pan ($30)
"This is just my favorite thing in my kitchen just because it's kind of unique. Tamago is what you get at a sushi restaurant that's basically egg. It comes sort of nigiri style, there's like a little slice of scrambled egg, essentially, but it's done in a very Japanese way. To make Tamago, you have to have a small rectangular pan. This one happens to be copper. It just looks beautiful, it has a wooden handle and then this beautiful copper body. Basically what you do is you make this mixture of egg and dashi and a little salt and a little sugar, and then you have to sort of pour it in bit by bit and then roll it up, sort of sticking it at the end. What it makes is this very rectangular piece of egg that you can then slice and it looks very pretty when you lay it on the rice."