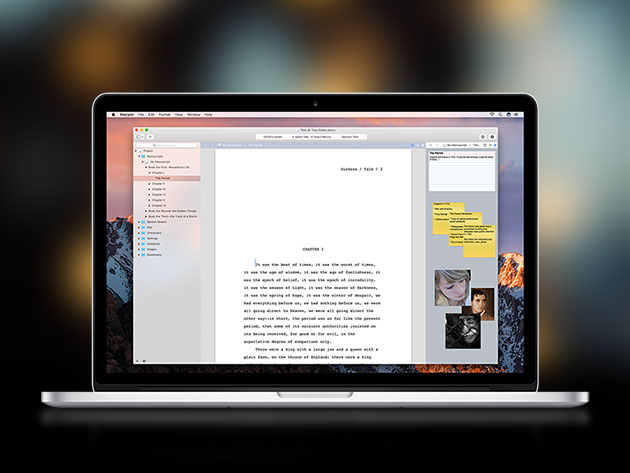 Creative writing can be a sensitive process, which is why it pays to ensure you have every edge available when it comes to churning out that screenplay or novel. Storyist for Mac gives you complete control over manuscripts and screenplays. It helps you tap into elite annotation power, high-level story viewing, and many more tools to streamline your writing projects, and it's available in the Boing Boing Store for $19.
With Storyist, you can work off intuitive templates for manuscripts and screenplays or even customize a manuscript to your stylistic liking. You can readily implement images, comments, spell checking, smart quotes, headers, footers, and more into your work. Plus, Storyist includes tools to help you auto-complete introductions, locations, times, character names, and transitions, shaving precious time off the writing process.
Optimize your creative writing potential at home and on the move with Storyist for Mac, now on sale for $19.