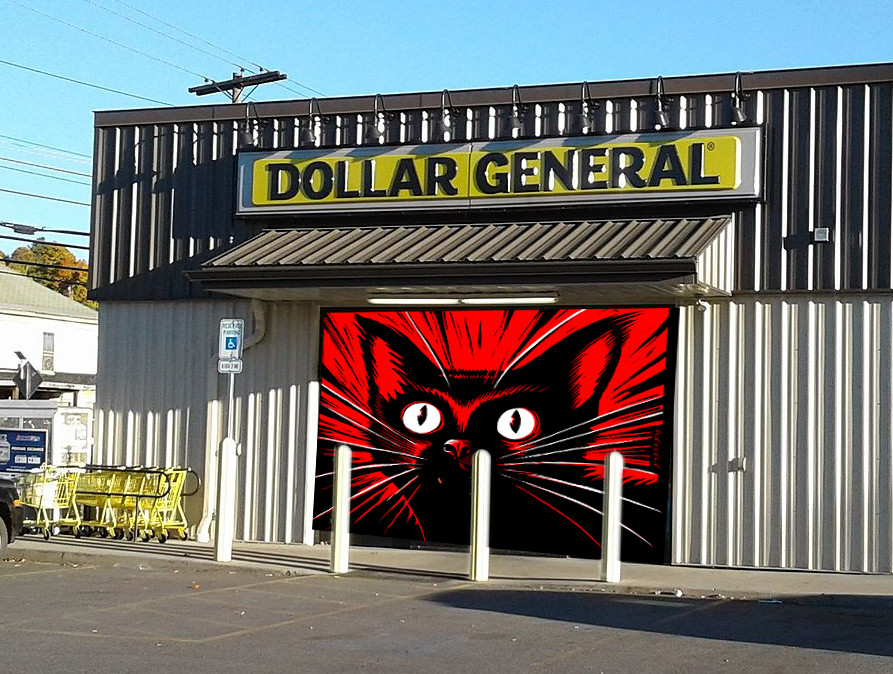 Missouri, an overwhelmingly poor, GOP-dominated state, where a new "right-to-work" bill will face a referendum on the 2018 ballot, is at the heart of the battle over the nation's surging trade union movement.
Despite the stacked deck against unions in Missouri, the employees of a Auxvasse, Missouri Dollar General store were able to unionize, defeating the company's written commitment to being "union-free."
Dollar General is one of many businesses that "promotes" workers to manager in order to force them to work unpaid overtime. Margeorie Nation was one such manager, of a Dollar General in Glasgow, MO, and she asked other store managers what they knew about the unionization drive in Auxvasse. Shortly thereafter, she was fired, despite never having been reprimanded and having led her store to win an award from Dollar General head office for sales and customer satisfaction.
Dollar General advised its investors that the company's fortunes were looking good thanks to rising inequality in the US and the expansion of a poor underclass who can't afford regular retailers. Nation has retained counsel to sue the company for wrongful dismissal. But of course, if she'd been unionized, they'd have protected her -- a fact that can't have escaped the notice of her erstwhile work colleagues.
Dollar General stands to benefit from rising inequality in America, as CEO Todd Vasos noted at a Goldman Sachs retailing conference in September. "As middle class continues to go away, unfortunately, to the lower end of the economic scale versus the higher end," he said, the economy will create more of the chain's "core customer."

"I think there's going to be more and more opportunities for us to get in and build more stores," Vasos added.

In an early December earnings call, Vasos was asked about how the company's core customer would be impacted by minimum wage increases in some states. "We feel good about where the consumer is right now," he said. "But as I always say, we work under the premise that she is always tight because her expenses continue to rise on the other side of expense — excuse me, of her income rising."
A Missouri Dollar General Voted to Unionize — Then a Manager at Another Store Asked About It and Was Fired [Zaid Jilani/The Intercept]
(Image: Artaxerxes, CC-BY-SA)