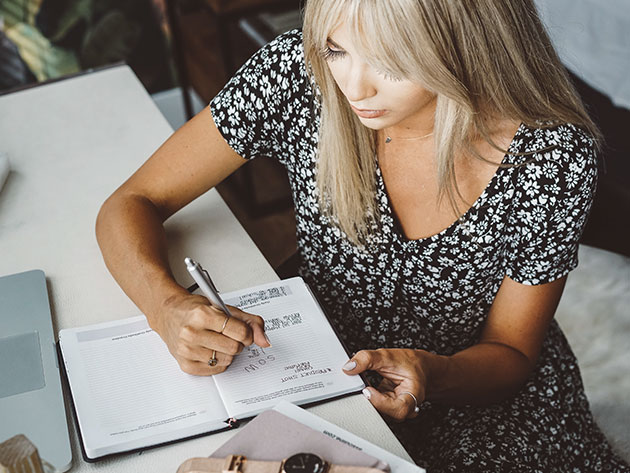 Are you prepared for the new year? While others fret over sticking to their resolutions of losing weight or learning a new language, how about you just focus on ringing in 2018 with a wholesome mindset? The Mindful Notebook is a tool to keep you focused and ensure you're starting each day with the proper mindset to reach your goals and fulfill your objectives, and you can get it now for $21.99.
Plus, to help you take on 2018 the right way, we're offering an extra 18 percent off the sale price when you plug in the coupon code NEWYEAR18 at checkout.
This journal is divided into three parts to help you take on your daily to-dos with ease. It features a daily inspirational quote on each page to make sure you're properly grounded and motivated. Plus, it includes a Gratitude and Patience section to remind you of what you can be grateful for. Each purchase contributes to the Foundation for a Mindful Society, so you can better yourself and the world around you when you pick one up.
Now, you can get The Mindful Notebook on sale for $21.99 in the Boing Boing Store. Plus, you can take an extra 18 percent off when you plug in the NEWYEAR18 coupon code at checkout.