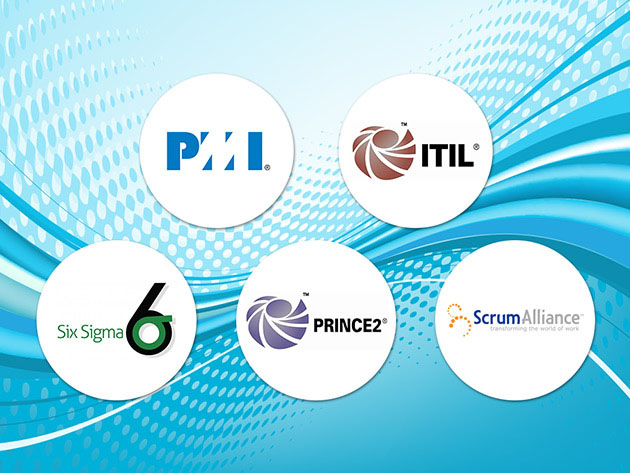 Project management is one of the fastest-growing fields in business today as companies look for more ways to cut costs and boost efficiency. But demand alone won't get you position as a highly-paid project manager. You need to prove that you're skilled in the methodologies these experts use to help projects arrive on time and on budget, and the Ultimate Project Management Certification Bundle will help you do just that.
Delivering 9 comprehensive courses, this collection is designed to get you familiar with the leading methodologies project managers use on a daily basis and prepare you to ace their certification exams. You'll explore a structured approach to project management and dive into core concepts, like stakeholder engagement, service strategy process, and risk management.
Once you make your way through the entire training, you'll be ready to take on the certification exams for PMI Risk Management Professional, Information Technology Infrastructure Library (ITIL), Certified Associate in Project Management (CAPM), and more.
Available in the Boing Boing Store, you can get the Ultimate Project Management Certification Bundle on sale for $79.