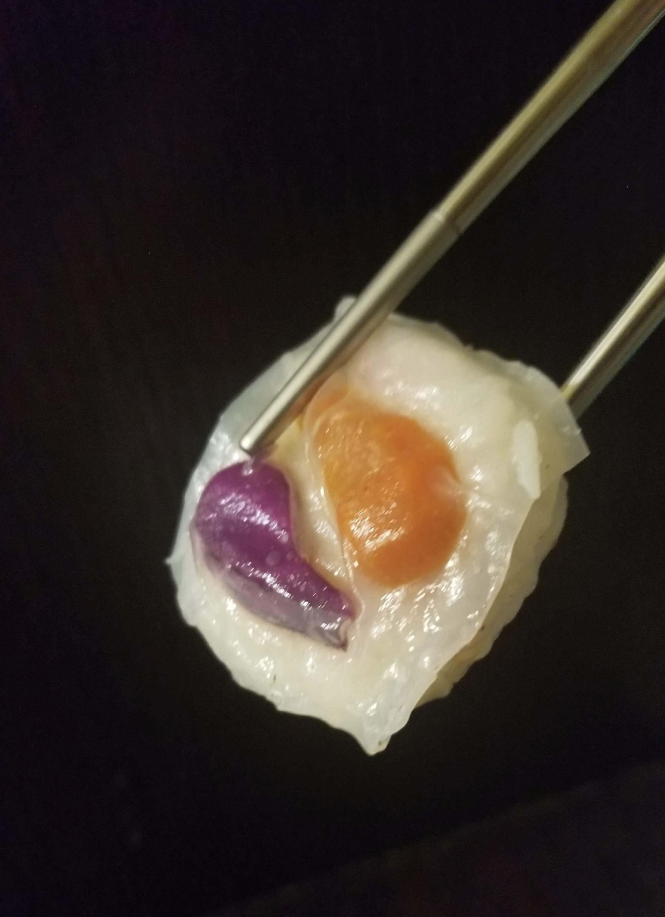 Tide's laundry detergent pods look good enough to eat. In fact, since the brightly-colored product's introduction (a bestseller for its creator, Proctor & Gamble) six years ago, children have frequently gotten
sent to the ER
for consuming them.
Despite the dangers, the "eating Tide Pods meme" remains strong.
In March 2017, this CollegeHumor "Don't eat the laundry pods" video emerged:
Now, in 2018, we finally have "Tide Pods" you can actually eat, in the form of vegan sushi. While recipes for Tide Pods candy and a gelatin-based dessert have been floating around, Hilary, a friend of Redditor dweron, has attempted to crack the "edible pods code." Her sushi retains the squishiness of the swirling "purple" and "orange" sections using truly edible foods like carrot, cabbage, and rice paper.
I say "attempted" because, in my opinion, Tide Pods would taste like candy or frosting not vegan sushi. Solid try, though! (Mashable)