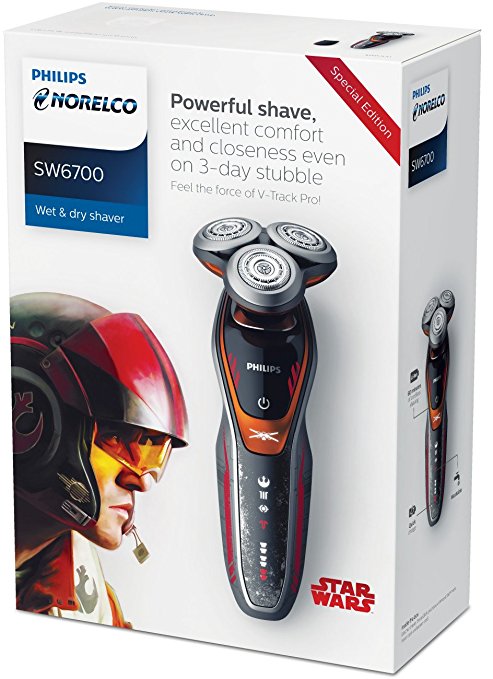 The force prefers nearly trimmed facial hair, according to this Norelco line of Star Wars shavers.

Star Wars: The Last Jedi shared my perfect idea of a Jedi: Luke living on a windswept cliff over the sea, wearing comfortable robes and to hell with beautycare. Cranky old failed Jedi have bushy beards. R2D2 never had a beard trimmer attachment.

Now that Finn is out of the storm trooper helmet and has paid a visit to Maz' funky club, maybe'll give us some great 70s action hero hair! If this trimmer is anything like a Storm trooper, it'll miss all the hair anyways.
Who is the person who really wants a Snokes-personal-guard-themed beard trimmer? What is wrong with them? Kylo can't even grow one!
Is there an Ewok sculpting attachment?

Poe Dameron is a war criminal. Dameron did more to kill the Rebellion/Resistance than Palpatine and Vader combined.
Am I the only person who remembers General Jan Dodanna's awesome hair?
Obi-Wan Kenobi had the best beard in all of Star Wars.