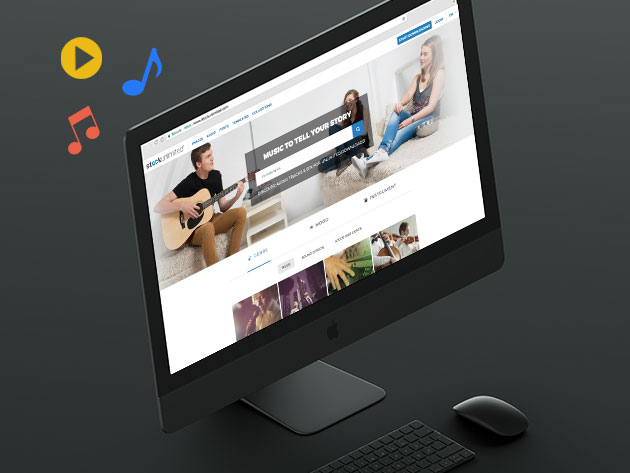 Stock audio assets aren't necessarily the easiest things to come by, and many a designer have been left marred by the steep prices and potential hidden fees that can come with purchasing assets online. However, that's not to say you're out of luck. The StockUnlimited Audio Library nets users an unlimited allotment of downloads for premium, royalty-free audio tracks, and SFX, and a 3-year subscription is on sale in the Boing Boing Store for $49.99.
With StockUnlimited, you can access a massive library of audio tracks and SFX across a variety of genres, moods, and instruments, and you can download as much as you want every month. Whether you're working on a commercial project or your own creative endeavors, these assets are royalty-free, so you can use them without fretting over hidden fees.
A 3-year subscription to Stock Unlimited Audio Library is available now for $49.99 in the Boing Boing Store.