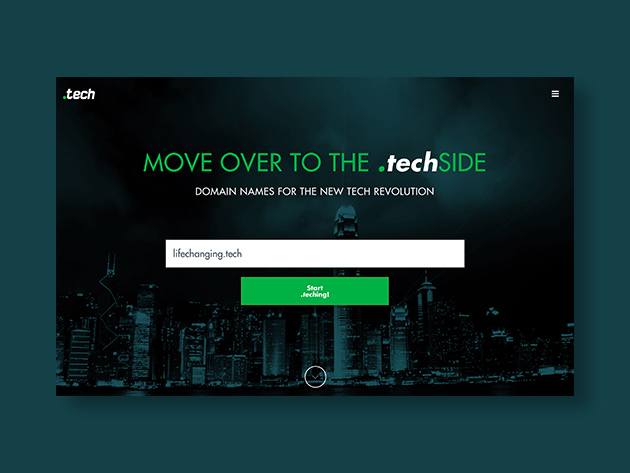 The web is a big place, but it's by no means infinite where domain names are concerned. New domain seekers, in particular, are feeling the burn as .com domain names become increasingly saturated, forcing many to choose a second-rate domain name or rename their brand entirely.
Opting for a .tech domain not only affords you a better chance at picking the ideal domain name, but it can also help you flaunt your tech brand or startup online. Radix is offering 10-year subscriptions to '.tech' domains for over 80% off at $39.99.
Tech powerhouses like Microsoft (rewards.tech), The Consumer Electronics Show (CES.tech), and The Next Web (tnw.tech) are already using .tech domains, and having one can better position your brand in their league. Plus, with a host of unregistered domains available, you're more likely to find the domain that suits your product without having to compromise.
You can sign up today in the Boing Boing Store for ten years of a Radix '.tech.' domain for $39.99.