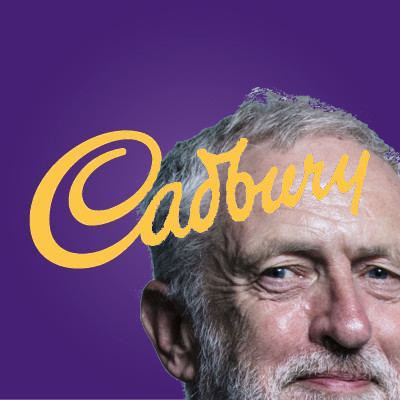 Labour leader and PM-in-waiting Jeremy Corbyn has promised that when he is Prime Minister, his government will introduce regulations that ban the finance-driven, asset-stripping hostile takeovers of UK companies, in a bid to make finance the "servants of industry not the masters of us all."
Under the proposal, takeovers would be subject to a stricter "public interest test"; Corbyn cited current and historic takeovers that wouldn't have passed this test, including Kraft's takeover of Cadbury's and the current private equity bid by Melrose for UK engineering giant GKN.
The remarks came from a speech Corbyn will give in a few hours to the EEF manufacturing conference in London. They're a gauntlet thrown down before Theresa May's shambolic government, which will either have to step in an stop the takeover (and incur the wrath of their donor class), or allow it to go through and give Corbyn and Labour ammunition to use in the inevitable election after the Tory coalition with the religious fundamentalists at the DUP will collapse, or the party's infighting triggers a no-confidence vote.
"GKN, one of the world's oldest and most prestigious engineering firms, which employs 6,000 workers across the UK, contributes an estimated £1.3bn to the economy, pays a healthy £174m in tax each year and invested £561m in research and development in the UK alone," Corbyn will say. "And yet GKN is currently facing a hostile, allegedly debt-fuelled takeover bid by Melrose, a company with a history of opportunistic asset-stripping.

"We rightly praise the growth of companies like GKN and their location in the UK. And yet when we are facing the possible destruction of that company, we are powerless to act. That's why the next Labour government will broaden the scope of the 'public interest test', allowing government to intervene to prevent hostile takeovers which destroy our industrial base."
We will prevent hostile takeover bids for UK firms [Rupert Neate/The Guardian]
(via Naked Capitalism)