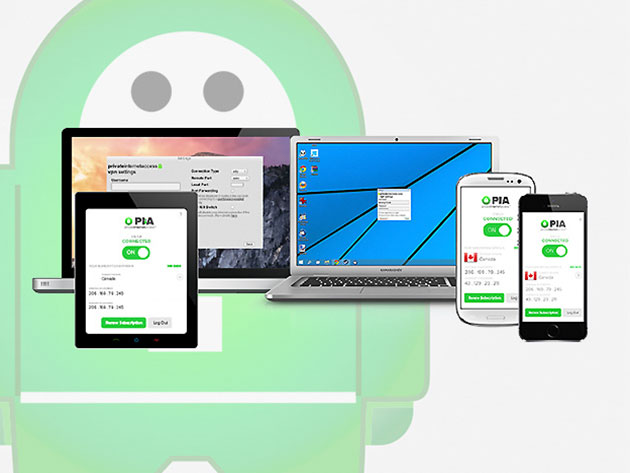 Surfing on public Wi-Fi is convenient, but it's far from safe. Whether you're at a cafe or hotel, connecting to an unsecured network exposes you—and your personal information—to a host of hazards, including hackers, government spies, and trackers. Private Internet Access helps you navigate past these risks and tap into a safer, restriction-free internet, and plans are on sale starting at $34.95 in the Boing Boing Store.
Boasting high-level encryption and IP cloaking, Private Internet Access lets you surf the web without forfeiting your browsing location or movements online, on up to five devices at once. You can bypass censorship filters, like the geo-restrictions placed on streaming sites, and block ads, trackers, and malware with the new MACE feature. Plus, Private Internet Access includes a traffic kill switch that engages if the VPN connection is unexpectedly terminated, keeping your data secure.
You can see Private Internet Access' security features for yourself by checking out available plans in the Boing Boing Store, now on sale starting at $34.95.