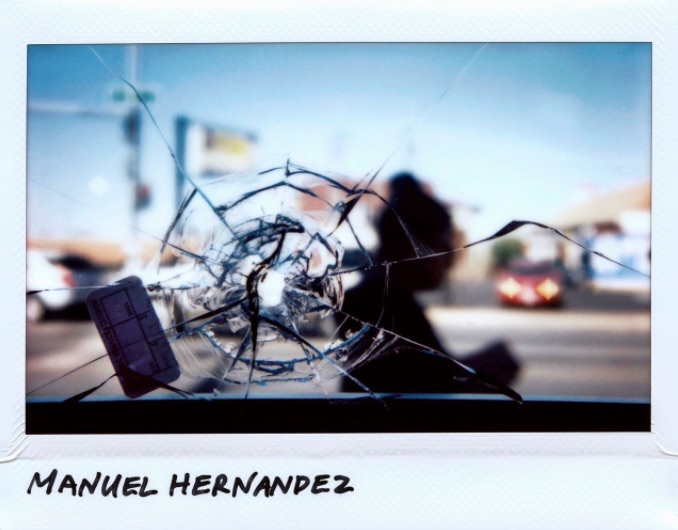 Last year, photographer Jim Young visited murder scenes and memorials in Chicago and documented what he saw with an instant camera. Last year, there were 650 murders in the area with 90 percent of them involving guns. Enough. "Though most of the [memorials] are gone," Young says, "their photographs will be forever, and I hope memories [of the victims] will be, too." See the series at FOTO: "Behind the Bullets"
Image above:
On Sept. 21, Manuel Hernandez was in a car when a minivan pulled up beside him. Someone in that van opened fire, killing the 30-year-old father of two girls. Pictured: the shattered glass of a nearby restaurant, hit by a stray bullet.
Twin sisters Addison and Makayla Henning loved riding their bikes. They were just shy of 6 years old when their mother, Celisa Henning, shot them in a murder-suicide on Aug. 31, 2017. The twins' grandmother said Celisa Henning had suffered health issues resulting from a car crash in 2015.
Damien Santoyo, 14, was killed by shots fired from a car while he stood on the steps of an apartment with two other boys on Aug. 6. His killers had reportedly yelled gang slogans as they drove by, but relatives said Santoyo was not involved in any gang activity. A football player in junior high school, he was weeks from beginning high school.