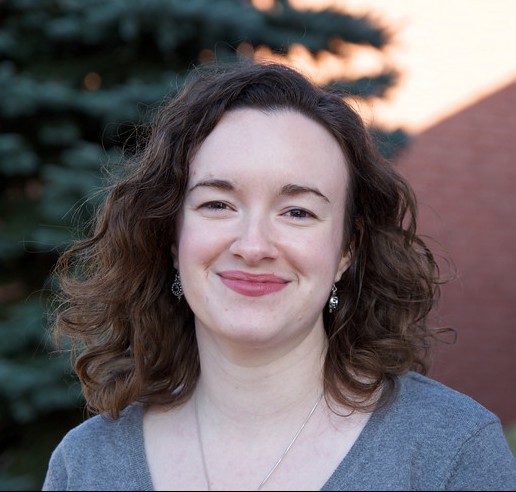 The guest this week on my Cool Tools show is Madeline Ashby. Madeline is a science fiction writer and futurist living in Toronto. Her most recent novel, Company Town, was a finalist for the 2017 CBC Books Canada Reads prize. She has also developed science fiction prototypes for the Institute for the Future, SciFutures, Data & Society, Nesta, the Atlantic Council, NASA, and others. (We have hired professional editors to help create our weekly podcasts and video reviews. So far, Cool Tools listeners have pledged $365 a month. Please consider supporting us on Patreon. We have great rewards for people who contribute!)
Subscribe to the Cool Tools Show on iTunes | RSS | Transcript | Download MP3 | See all the Cool Tools Show posts on a single page
Show notes:
Clarisonic Mia ($169)
"The Clarisonic is a device that uses the same technology as something like a Sonicare toothbrush … and other sort of ultra sonic cleaning devices to wash your face. It's a device that has a brush on one end of it and basically vibrates across your face at a certain frequency and vibrates the bristles on a brush head to exfoliate your face, and it works like a dream. And I've owned one for about four years now, and it has yet to die, which I suppose I'm jinxing myself. But all of those four years have been wonderful. ... I bought it when I turned 30 as a gift to myself because I wanted to actually start taking my skin seriously, for once. And I've found that, much like a Sonicare Toothbrush, which I also have, having the device forced me to be more mindful about what I was doing and encouraged me in a good habit, which was washing my face in the morning and at night. The logic behind the Clarisonic is that, because you've exfoliated with this device, anything you put on your skin like serums, or sunscreen, or anything like that, will actually go deeper into your skin. I don't know about the actual science of that, but I do think that anything that actually helps you wash your face is probably good for you in the long term."
Women's Girl on the Go Insulated Trench Coat ($140)
"This is the coat from Eddie Bauer that I recommend to everyone. The Girl on the Go Insulated Trench Coat is fully waterproof and has a button-in insulated lining that you can take in or take out. So you can wear it, and I wore mine all over the world. I've worn it in Toronto, in New York. It got me through a New York rainstorm. I wore it at the Gullfoss in Iceland. I've worn it through Scotland. It's really perfect for days where you don't quite know what's gonna happen weather-wise. The lining is sort of thin enough that it's pretty packable, and the coat itself is very light and easy to wear. And crucially, it comes in petite, tall, and plus sizes in a bunch of different colors. So, everyone can have one. It's one of the things that I love and I carry with me everywhere."
Travelon Set of 7 Packing Envelopes ($14)
"I use the Travelon Clear Packing Envelopes both for packing, both for travel, and for just everything in my house. There are clear packing envelopes all over my bedroom. I have a couple I carry with me in various bags that I might be using. I'm a big bag full of bags person 'cause it allows me to change bags really easily. It's like "Oh, this is the cosmetics bag. It goes in here. This is the bag full of cables and dongles. It goes here. This is the bag that's full of stickies, and stationary, and pens, and it goes here. And do I need the pens bag today? Yes. Do I need the cosmetics bag today? Yes, or no. And the clear packing envelopes really help with that, in that they can get you through security a bit faster and help you find stuff more quickly."
Hamilton Beach Set 'n Forget Programmable Slow Cooker With Temperature Probe ($37)
"The slow cooker that we have at home is the Set and Forget Slow Cooker with a built-in meat thermometer. And in the era of the Instant Pot, I recognize it's probably passé to recommend a slower cooker, but I really like the meat thermometer function that it has because it means you can program the device to bring a piece of meat to temperature and it immediately just kicks off into the warming mode after. So, one of the problems that is endemic to slow cookers, or has been endemic to slow cookers, is that they overcook things. And this prevents you from doing that and works really well."
Also mentioned:

Company Town
"Company Town is the story of Go Jung-Hwa. She's a bodyguard for the United Sex Workers of Canada Union Local 314, on a city that floats around an oil rig, 500 kilometers Northeast of Saint John's Newfoundland. And she is working for the Sex Worker's Union when a new company buys the entire town and instantiates themselves as the new owners. They buy the entire city of New Arcadia, and they ask her to be the bodyguard for the heir to the throne, the heir to the company, a boy named Joel Lynch, who will one day inherit the company and who appears to be getting death threats from the future."