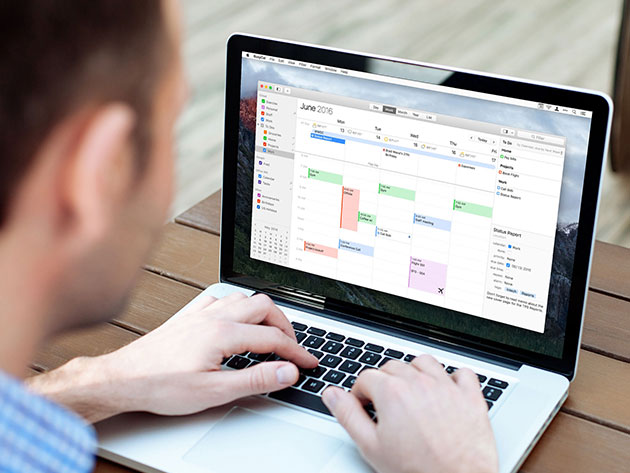 Apple produces some powerful computers, but without the right apps, you're probably not using your Mac to its full potential. Of course, finding the right programs can be a daunting task given the sheer number of them available, but with the 2018 Mac Essentials Bundle, you can net ten great apps for just $2 apiece. Here are some of the highlights:
1. BusyCal 3
This calendar app adds a new level of flexibility to your schedule. It boasts a host of smart filters and custom views to boost your productivity and tracks your to-dos inline with your calendar events. Plus, it even syncs with your iPhone, Google Calendar, iCloud, Exchange, and more.
2. Systweak Anti-Malware Pro: 2-Yr Subscription
There's a widely held belief that Macs are immune to malware, but such is not the case.  This robust program detects and quarantines any unwanted or malicious programs automatically and alerts you so you can clean it up fast.
3. Movavi Photo Editor
Movavi simplifies the photo editing process by arming you with a myriad of smart selection options that make photo processing extremely easy. You can experiment with backgrounds, delete unwanted objects, apply digital makeup, add filters and textures, tweak parameters using color-coded sliders, straighten, and crop and flip frames, all with just a few clicks. 
You can access these three apps and the rest of the collection when you pick up the 2018 Mac Essentials Bundle, now on sale in the Boing Boing Store for $18.99.