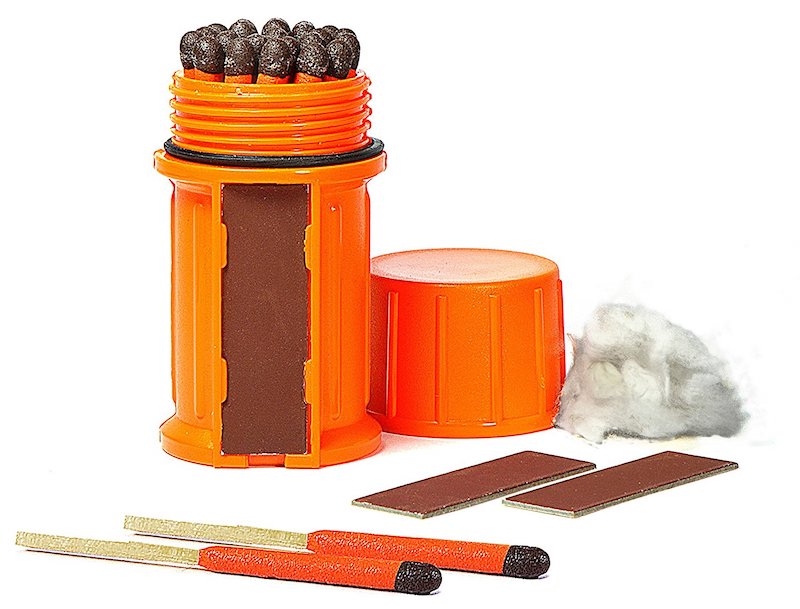 Matches that will light just about anyplace there is oxygen can come in really handy.
Keep this waterproof case of storm matches in your survival kit. I have one in my camper and another in my emergency bag. As long as there is still phosphorus on the matchstick, these suckers will light and burn.
The plastic case comes with an o-ring and extra striker pads, so you can buy a box of extra matches and refill it.
UCO Stormproof Match Kit with Waterproof Case, 25 Stormproof Matches and 3 Strikers via Amazon
UCO Stormproof Matches, Waterproof and Windproof with 15 Second Burn Time - 50 Matches via Amazon