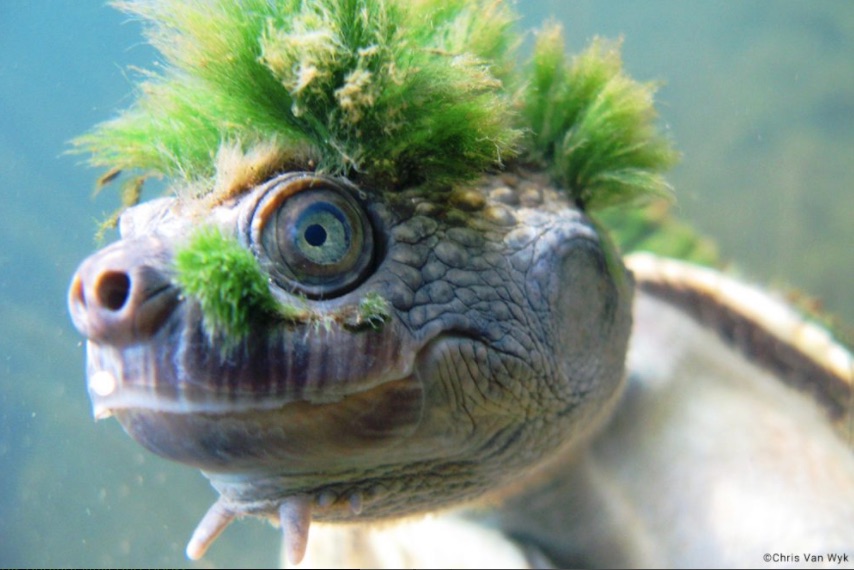 The Mary River Turtle
(Elusor macrurus)
, seen in this marvelous photo by Chris Van Wyk, calls Queensland, Australia its home. It's a fantastic creature with a green mohwawk of algae strands. The Mary River Turtle can stay underwater for up to 72 hours as it breathes through glands in its reproductive organs. Unfortunately, it's also one of the latest animals that the Zoological Society of London's EDGE conservation group added to its
list of endangered species
. From
National Geographic
:
The Mary river turtle waddled its way on the list for a number of reasons: it's the only member of its genius, and according to EGDE's website, it became evolutionarily distinct 40 million years ago. Forty million years of Earth's changes, however, wasn't enough to prepare them for 100 years of human intervention.

Their habitat... has been disrupted from dam construction, and the species was widely bought and sold in the pet trade.

Today it's protected by the Australian government, and conservation groups are working to make sure its habitat is preserved.