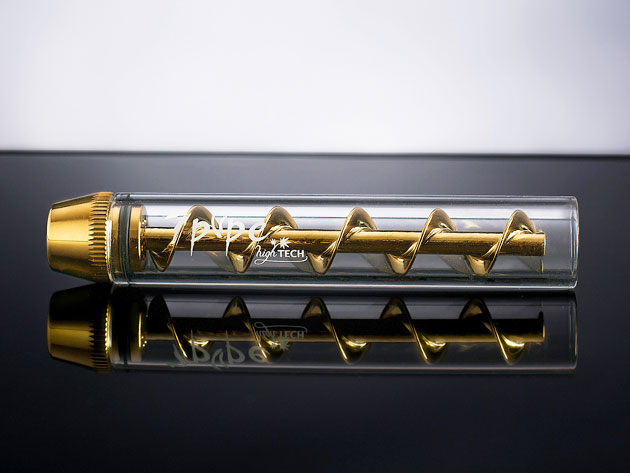 You probably remember the Twisty Glass Blunt since we love to write about it. And you may also remember its little buddy, the Twisty Glass Mini. Well, today we've got a fun surprise that isn't so little. Less isn't always more, and on those days when you need to decompress with a good smoke, the Twisty XL Glass Blunt lets you enjoy up to four grams of your favorite herb with a simple pack and twist. That's twice the size of the original Twisty, and you can get it today for $71.99 in the Boing Boing Store.
Like the other Twisty blunts, you simply pack and twist the screw with your herb of choice before you light up. And, you'll only have to light once thanks to its infini-cherry technology that minimizes the need to relight. What's more, the Twisty XL produces a 30% cooler hit as the eight chambers cooldown smoke by doubling the length of its path, making for an even more enjoyable toke.
You can get smarter about your smoking setup with the Twisty XL Glass Blunt, on sale for $71.99. Happy 4/20.