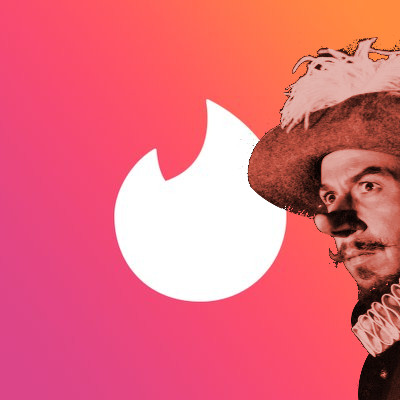 Closers are paid $1.45/session to log into (usually) men's dating-app accounts and flirt with the women in their queue for 10 minute stretches, as part of a gig-economy company called Vida (Virtual Dating Assistants).
To be a Closer you need "good Tinder skills" -- to be a good writer, who is "ethically flexible." Vida also pays "Profile Writers" to create Tinder profiles on behalf of clients; following a recipe book that contains proven one-liners related to their clients' interests (for example, if you tell your Profile Writer you love dogs, they choose some dog-related lines from a company bible and paste them into your profile).
The Closers also follow manuals: the founder of Vida is a self-professed "dating expert" named Scott Valdez whose books -- titles like "Women On Demand" and "The Automatic Date Transition" -- are the reference texts for the Closers.
A third kind of Vida worker is the "Matchmaker" who sends "low-cognitive load" pickup lines ("Dear [MATCH NAME], You seem like someone with a lot of confidence. What's your secret? A) all in one shampoo and conditioner, B) high fiber diet, C) Photoshop") to dating prospects on behalf of their clients.
Overall, Vida's services cost customers $500 to $1700/month. 80 people work for Vida, serving 2,500 "satisfied customers."
If a woman doesn't respond to our cheesy pick-up lines or cough up her number by the third message, I'm instructed to move on, as the match is no longer cost-effective. Despite my attempts at embracing the "Alpha Male" attitude, the training staff have repeatedly told me that my writing is "too female," a characteristic that has never been fully explained. To mitigate this "error," I've been told I need to use shorter sentences, ask fewer questions, use fewer smileys, wait longer to reply, and set up dates before even asking if the woman is interested. If a woman doesn't respond to our cheesy pick-up lines or cough up her number by the third message, I'm instructed to move on, as the match is no longer cost-effective.

Closers aren't paid for the time they spend waiting for new messages, so I reread my clients' intake questionnaires in order to bill my base salary of $12 an hour. Every client must answer 50 or so questions about themselves when they first sign up and go through a 90-minute interview, supplying Profile Writers and Closers with nuggets of mundane information. Most of it is useless when it comes to fuel for flirtatious banter—like "I took piano lessons until I was 5 years old," or "I had fun at my sister's wedding"—but these lifeless anecdotes are all we have to draw from.

Several times a day, female staffers receive Photo Ranking Requests, in which we rank new clients' photos in order of attractiveness. This helps Matchmakers select which photos to use when building or updating a client's dating profile. "We don't like to declare that this client's a 9, this client's a 6, or compare our clients in any way," Valdez said. "We do, however, rank the attractiveness of a single client's photos against one another. We just employ a data-driven ranking process for choosing the most attractive pictures…We do this internally to determine a client's optimal photo lineup." He mentioned that OkCupid used to run a similar service, and Tinder can also optimize your photographs so that the most popular are shown first.
You could be flirting on dating apps with paid impersonators (via /.)