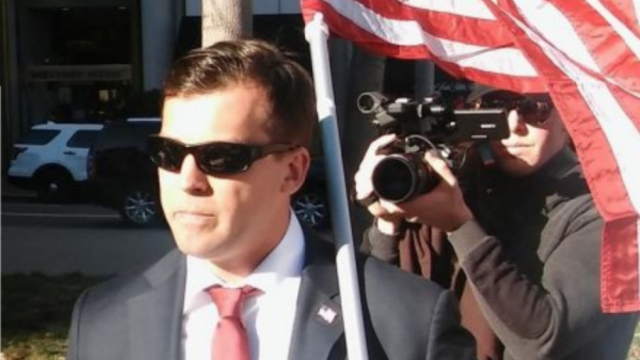 Republican Patrick Little doesn't stand much of a chance in California's Senate race this fall: he's up against Sen. Dianne Feinstein (D-Calif.) and his own party denounced him. Nonetheless, as the state's top-polling Republican candidate, his hatred for the Jews says much about the GOP's future.
In an interview with Newsweek on Monday, Little reportedly said he admired Adolf Hitler and said that, if he were more religious, he would view Hitler as "the second coming of Christ."

Little also denied that millions of Jews were killed in the Holocaust.

Little topped other Republican candidates in a poll released late last month, with 18 percent support of the vote. Feinstein received 39 percent, coming in first in the poll.
Note: this is a different Republican Nazi candidate to the one in Illinois.