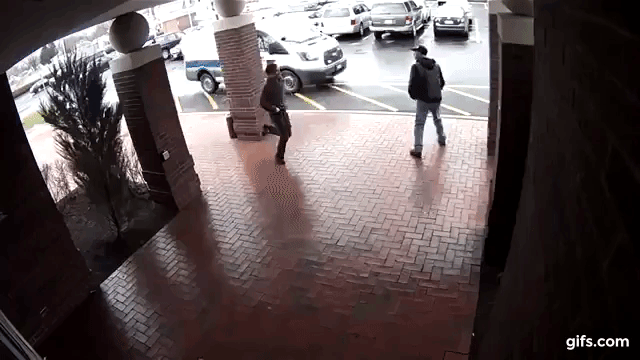 Columbus, Ohio police where chasing an armed suspect in front of a public library when a bystander named Bill casually stuck his foot out and tripped the fleeing fellow. From Cincinnati.com:
"(The suspect) was coming my way so I got in his way," Bill said in the video. "I heard him hit (the ground) and the gun went sliding out. He went one way and the gun went another."

Bill was alerted by police sirens that day while waiting for his granddaughter outside the library.

Police say Bill's intervention may have saved the suspect's life, allowing officers to catch up and arrest him without shots being fired.
It's not known why police were chasing the man, what he is suspected of doing, or why he was carrying the gun in his waistband.