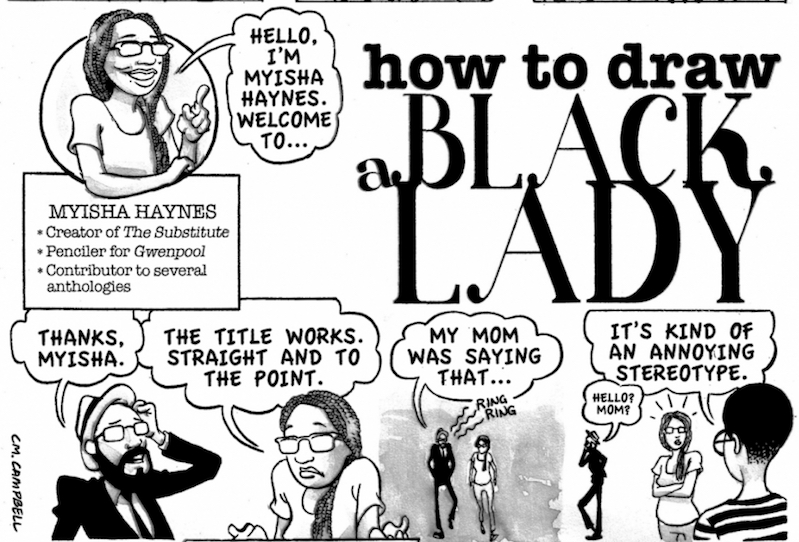 Myisha Haynes and Jaz Malone released the second in their fun and interesting series on how cartoonists can draw black people while avoiding imagery fraught with negative connotations.
In case you missed it, here's Part 1.
Part 1 is actually a follow-up and response to CM Campbell's How to draw a black guy, an excerpt from which is shown above.
• How to Draw a Black Lady, Part 2 (Hyperallergic)