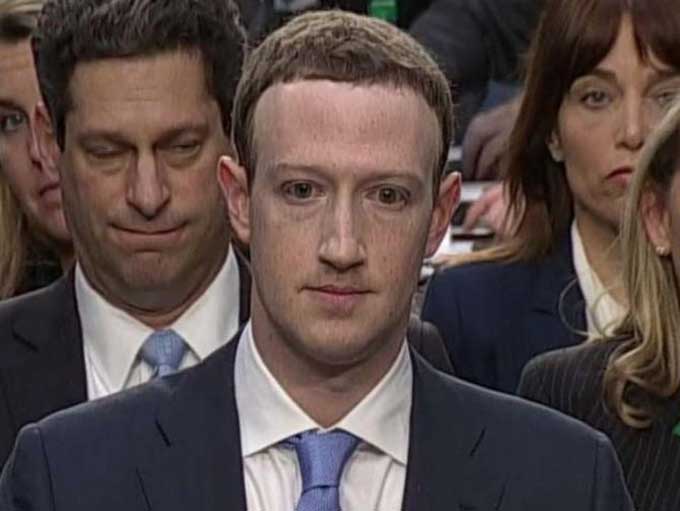 "Facebook invited me to an event today where the company aimed to tout its commitment to fighting fake news and misinformation," wrote Oliver Darcy.
"I asked them why InfoWars is still allowed on the platform. I didn't get a good answer."
Read Oliver's piece.
24 hours later, THIS is what Facebook had to say for itself.
On Twitter.
In case it's deleted from Twitter:
We see Pages on both the left and the right pumping out what they consider opinion or analysis – but others call fake news. We believe banning these Pages would be contrary to the basic principles of free speech.
America, you're welcome.
15 hours after @oliverdarcy's story this is the best response Facebook could come up with? https://t.co/g4PDo85MQu

— Pete Vernon (@byPeteVernon) July 12, 2018
Maybe Facebook should just present every BS lie network post in comic sans

— Matthew Panzarino (@panzer) July 12, 2018
I would add that Facebook isn't also tackling a perhaps more clear cut case than Infowars: YourNewsWire, which is nearly always intentionally pushing false news almost daily, has not one but two Facebook pages that have 800,000+ followers combined. https://t.co/gw10Jqlizl

— Alex Kaplan (@AlKapDC) July 12, 2018
New from me: I wrote about Facebook's dodge when asked about Infowars and how it proves that (although it wants to) the company isn't ready to tackle fake news https://t.co/uVjeblRPKW pic.twitter.com/Zo8cMhHoHD

— Charlie Warzel (@cwarzel) July 12, 2018
Facebook's inability to place InfoWars outside the usual right/left paradigm in response to @oliverdarcy's story is pretty remarkable. The site *objectively* publishes false information--not a matter of "some consider it opinion or analysis." https://t.co/4pww0jIafx

— Jason Schwartz (@JasonSchwartz) July 12, 2018
smart from @cwarzel: "Though Facebook's misinformation fight is a new initiative, the rationale behind its implementation is rooted in a decade old philosophy of dodging notions of political bias and censorship at all costs." https://t.co/N9mn3WmU9Q

— Oliver Darcy (@oliverdarcy) July 12, 2018