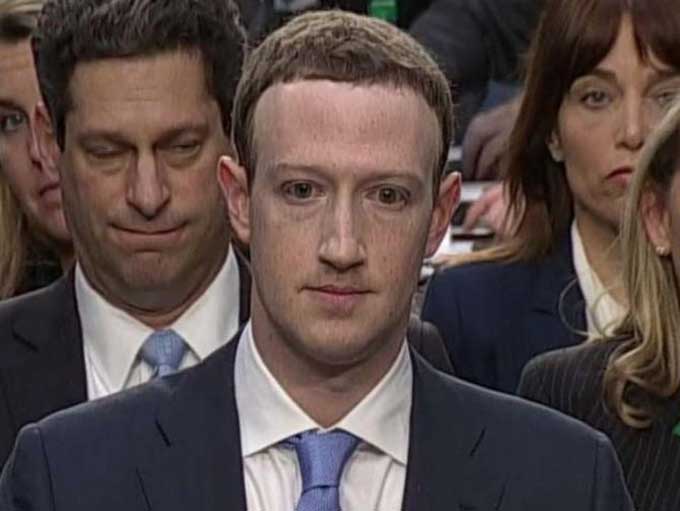 Facebook is said to be revealing today that it has identified "coordinated political influence campaigns using fake accounts to influence the midterm elections on issues like "Unite the Right" and #AbolishICE," reports the New York Times. The company has been working with FBI to investigate who's behind the campaigns, which apparently came to light a few weeks ago and have since been shut down by Facebook admins.
From the New York Times:
Like the Russian interference campaign in 2016, the recently detected campaign dealt with divisive social issues. Facebook discovered coordinated activity around issues like a sequel to last year's deadly "Unite the Right" white supremacist rally in Charlottesville, Va. Coordinated activity was also detected around #AbolishICE, a left-wing campaign on social media that seeks to end the Immigration and Customs Enforcement agency, according to two people briefed on the findings. That echoed efforts in 2016 to fan division around the Black Lives Matter movement.

After being caught flat-footed by the Internet Research Agency's efforts to use social media to sow division ahead of the 2016 presidential election, Facebook is trying to avoid a repeat disaster in 2018. The company has expanded its security team, hiring counterterrorism experts and recruiting workers with government security clearances.

The company is using artificial intelligence and teams of human reviewers to detect automated accounts and suspicious election-related activity. It has also tried to make it harder for Russian-style influence campaigns to use covert Facebook ads to sway public opinion, by requiring political advertisers in the United States to register with a domestic mailing address and by making all political ads visible in a public database.
"We know that Russians and other bad actors are going to continue to try to abuse our platform — before the midterms, probably during the midterms, after the midterms, and around other events and elections," said a Facebook rep during a July call with reporters.
"We are continually looking for that type of activity, and as and when we find things, which we think is inevitable, we'll notify law enforcement, and where we can, the public."
.@MarkWarner on today's Facebook news: "Today's disclosure is further evidence that the Kremlin continues to exploit platforms like Facebook to sow division and spread disinformation, and I am glad that Facebook is taking some steps to pinpoint and address this activity." pic.twitter.com/hfUOQpfgaP

— Emma Loop (@LoopEmma) July 31, 2018
.@RepAdamSchiff: "Today's announcement...demonstrates what we've long feared: that malicious foreign actors bearing the hallmarks of previously-identified Russian influence campaigns continue to abuse and weaponize social media platforms to influence the U.S. electorate." pic.twitter.com/utYenHbQkz

— Emma Loop (@LoopEmma) July 31, 2018
And here's @RonWyden: "Vladimir Putin is apparently determined to hijack Americans' outrage against Donald Trump and his administration for his own purposes: weakening America and ensuring that his corrupt dictatorship can act with impunity around the world…" pic.twitter.com/KV7kcV6ELU

— Emma Loop (@LoopEmma) July 31, 2018
Longer statement from @SenatorBurr doesn't explicitly tie the influence campaign to the Kremlin but says: "The Russians want a weak America." pic.twitter.com/Ectoc91Qdn

— Emma Loop (@LoopEmma) July 31, 2018