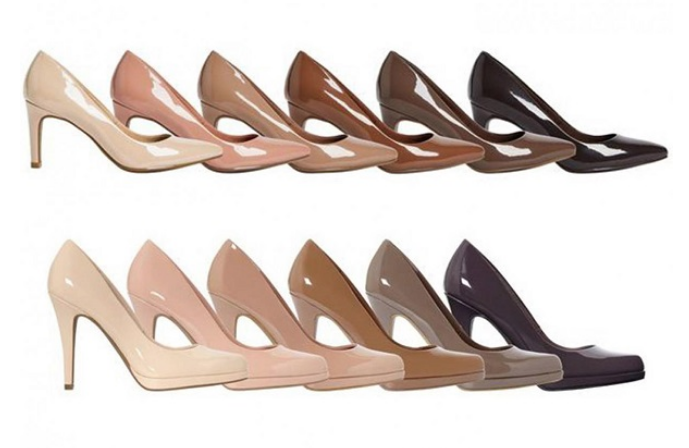 From light to dark, affordable high-heeled shoes are available in a variety of skin tones from British retail brand Marks and Spencer (M&S).
French shoe designer Christian Louboutin first brought "nude" shoes, in seven shades, to the market in 2017, but the collection was very pricey.
Now, M&S is offering six "vegan friendly" (which is code for "not leather") shades of stilettos for approximately $33/pair.
Not everyone is impressed, however:
(TAXI)