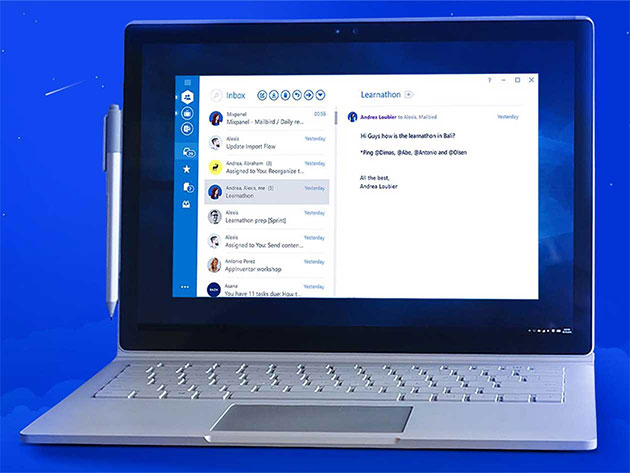 Emails tend to fall through the cracks, especially when you're managing multiple accounts. Sometimes it's just spam, and other times it's a job offer or important reply that disappears down the inbox wormhole. For those of us looking to minimize vanishing emails, Mailbird Pro lets you manage all of your emails and contacts from multiple accounts easily in one unified inbox. Lifetime plans are available in the Boing Boing Store for $14.99.
With Mailbird Pro, you don't have to hop back and forth between different email accounts, apps, or windows online. MailBird bakes them all into one streamlined application and lets you work through you emails even faster with intuitive shortcuts for archiving and forwarding, and it even boasts an integrated speed reader. What's more, MailBird can also integrate with built-in apps like Facebook, Twitter, LinkedIn, and Dropbox for added versatility.
Lifetime plans for MailBird Pro are available in the Boing Boing Store for $14.99.