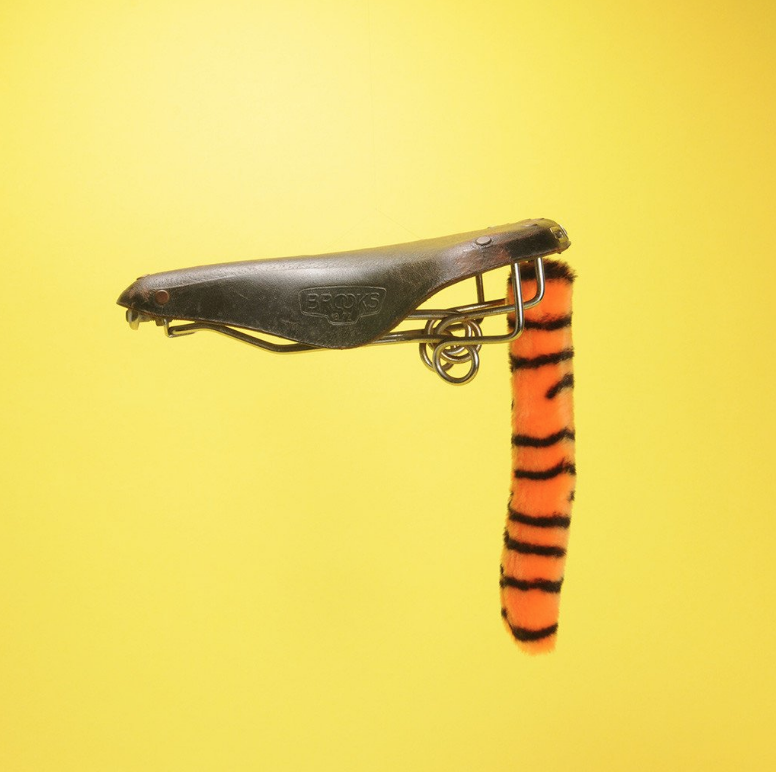 Huh, I had no idea tiger tails for the back of bicycle seats were even a thing.
But, according to Loyal Supply Co., the design company behind this one, it's a throwback to an old 1959 ad campaign for ESSO fuel.
"Put a tiger in your tank," the message read. A simple advertisement spawned a whole generation of kids using this strange attachment in a myriad of great ways.
If it seems strange that a gas company would be offering items for a bicycle, you might not be surprised that the tail was a promotional piece originally meant to hang off your gas cap, not your bike seat.
Loyal Supply is selling their version for just $4/tail.