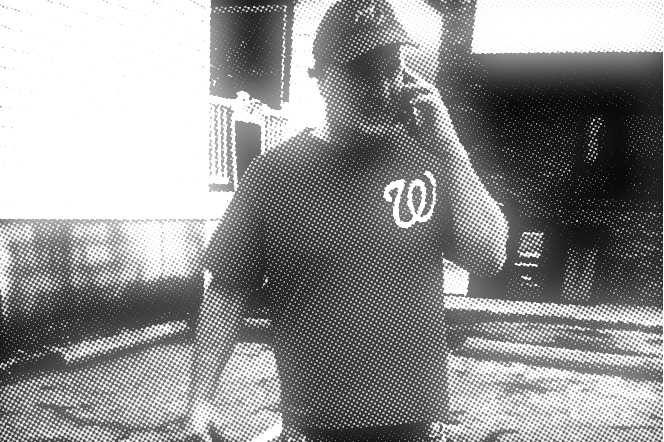 What does a man with nothing to hide do? He runs off to a beach house in Delaware, and finds refuge amid piles of rumpled clothes and boxes of vintage Superman comics.
Mark Judge has fled Washington DC to a windswept beach home, far away from Dr. Christine Blasey Ford's memory or Michael Avenatti's new gang rape claims.
Judge previously told the Senate committee he has no memory of the sexual assault incident alleged by Dr. Christine Blasey Ford, and said last week while that story broke that he does not want to speak publicly.
An amazingly written and reported story about a guy we're gonna be hearing much more from soon. From Gabriel Pogrund, Caroll Leonnig, Aaron C. Davis, and Seung Min Kim at the Washington Post.
A Washington Post reporter found Judge holed up Monday in a house in Bethany Beach, Del. "How'd you find me," he asked. He declined to comment further.

Barbara "Biz" Van Gelder, Judge's attorney, said her client left town at her instruction because of an onslaught of criticism and press questions.

"I told him to leave town. He is being hounded. He is a recovering alcoholic and is under unbelievable stress," she said. "He needed for his own health to get out of this toxic environment and take care of himself."

Van Gelder said Judge waited to leave town until after the hearing date and witnesses were announced, and was not avoiding a subpoena.

George Hartmann, a spokesman for the Judiciary Committee, said Monday it had resolved all issues for Ford's testimony Thursday, including the Republicans' insistence that female staff attorneys be allowed to question Kavanaugh and Ford at the hearing.

But a letter sent later Monday by Ford's legal team indicated that not all the sticking points appear to have been settled. Her attorney complained about McConnell's blistering afternoon speech, calling it "inconsistent" with the approach that Grassley and his staff have tried to take. The lawyer also pushed back on the apparent hire of an "experienced sex crimes prosecutor" — as a top Grassley staffer appeared to mention in an earlier email — to question Kavanaugh and Ford on behalf of Republicans.

"This is not a criminal trial for which the involvement of an experienced sex crimes prosecutor would be appropriate," lawyer Michael Bromwich wrote. "Neither Dr. Blasey Ford nor Judge Kavanaugh is on trial."