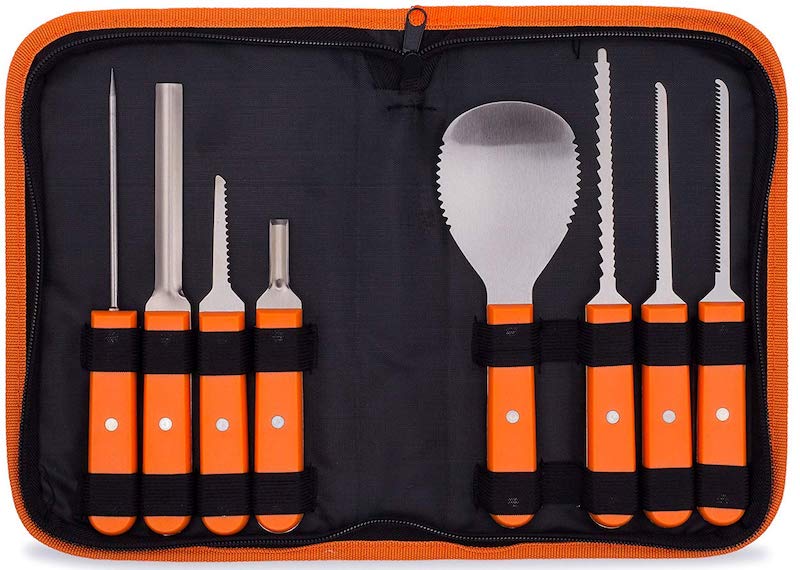 Pumpkin carving time is upon us.
One of the hardest things I've ever done was carve a pumpkin underwater, while scuba diving. I used my dive knife and that just sucked. When I'm carving a pumpkin at home I have this awesome set of tools...
For $20 you get stainless steel saws, pokers, scrapers, scoops. All manners of pumpkin carving implement come in rigid, totally useable and reliable form. Unlike the flimsy tools that come in drugstore impulse-buy pumpkin carving sets, these have lasted me years.
I also learned that using a template makes carving a pumpkin a whole hell of a lot easier. There seem to be limitless templates, available free, on the internet.
Professional Pumpkin Carving Kit – Heavy Duty Stainless Steel Tools with Carrying Case (8 piece set) via Amazon