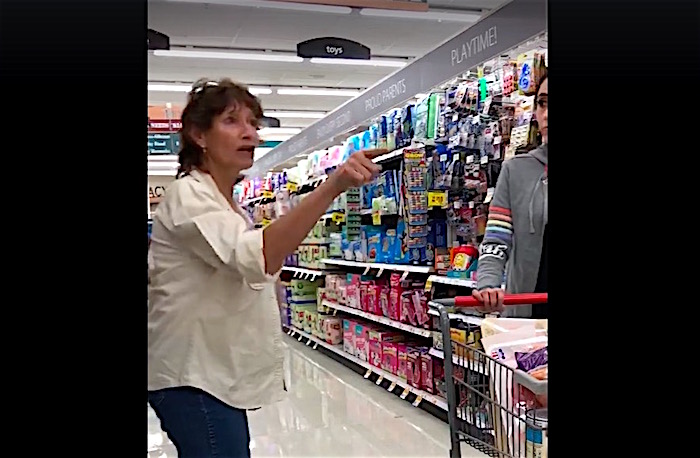 Two women were speaking Spanish to each other in a Rifle, Colorado grocery store when they were interrupted by racist Linda Dwire. "You're in America. You're in my country. You can't speak Spanish here. You need to speak English if you're going to be in America."
That's when another shopper, Kamira Trent, came to their defense. "I'm calling the cops. You leave these women alone! Get out!" she yelled. She then followed the trumpian creep down the market aisle to set her straight.
The exchange was posted by Faby VelSa on Facebook:
According to Raw Story, she did call the cops, and the ignorant Dwire was arrested "on two counts of bias-motivated harassment."
Yes! This country needs more Kamira Trents.