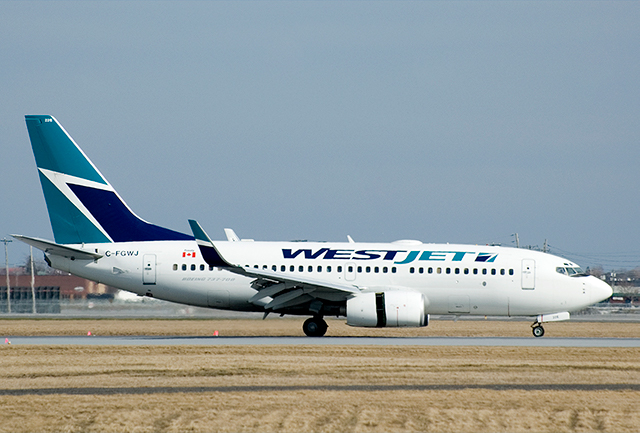 Last month, the Canadian Armed Forces announced its strict but reasonable policy surrounding the use of cannabis by service personnel. With Canada's decriminalization of cannabis nearly upon us, a lot of companies and organizations that deal with dangerous tasks or complicated hardware are following suit. Earlier this week, one of Canada's most popular air carriers, WestJet released its policy for when their employees will be allowed to use cannabis.
The short version of the rules: If you're a WestJet employee doing anything other than riding a phone for the company's customer service line or working at an airport check-in counter, chances are that you won't be allowed near the stuff.
From the CBC:
Spokesperson Morgan Bell said employees were notified of the changes on Tuesday morning.

She said cannabis is being treated differently than alcohol, which is banned for certain staff members within 12 hours of coming on duty.

Bell said WestJet's list of affected positions would be similar to Air Canada's, which includes flight and cabin crew members, flight dispatchers, aircraft maintenance engineers and station attendants.

The new WestJet policy also includes a prohibition on possession or distribution of cannabis on company property while on duty or attending a company social function.
Air Canada, Canada's flag carrier, has pretty much the same policy on dope, which makes me happy. In almost all instances, 12 hours is long enough for the blood alcohol level of most drinkers to dip back down to safe levels. Despite all the criminal bullshit that we've laden cannabis down with over the years, we still know comparatively little about what it does to a user's reflexes or how long it may continue to have an effect on judgement. Until that data's solidly squared away, erring on the side of caution, especially for those who operate or maintain equipment that has the potential to kill hundreds if things go sideways, is a win.
Image: by Brian from Toronto, Canada — WS 737-700, CC BY-SA 2.0, Lien