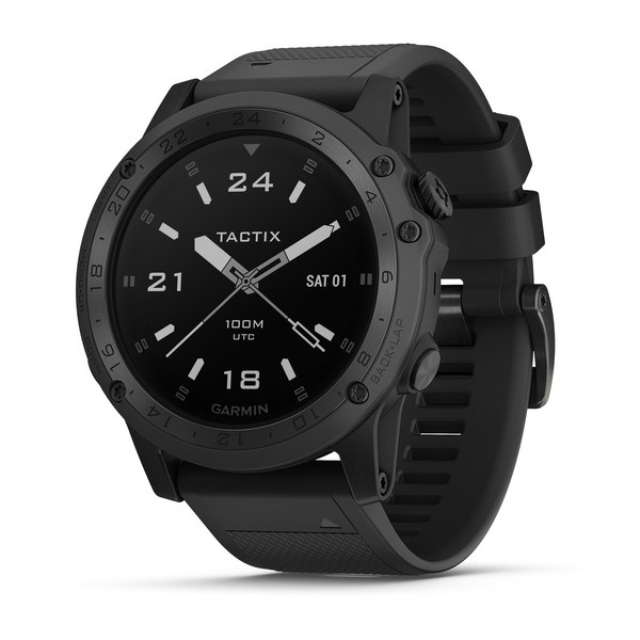 I destroy Apple Watches. It's not intentional. It just kinda happens. The first Apple Watch was a Series 1 piece of wrist candy. I loved how it kept reminders for me to take my medication, pay my bills, and all of the other things that my PTSD-addled brain refuses to keep track of on my wrist. I hated how slow it was to respond to requests and that it wasn't possible to hide apps that I never used from its interface. It died in a torrential downpour.
Same thing for my second Apple watch. It was a Series 2. While it was a little bit faster and the OS was a tiny bit more agreeable, it was unable to avoid being smashed by a passerby at a street market in Costa Rica. From the impact, it looked like it had met with a single, focused impact, like the tip of a knife or another object that wouldn't be agreeable to have in my body. I'm sure that it's over reacting to say that my Apple Watch saved my life, but I think about this often.
I am not made of money. I cannot afford to buy watch after watch (although that's kind of what I've ended up doing). Smartwatches provide me with a level of utility that makes my life a lot more manageable. It took some time, but I came to the conclusion that the best smartwatch for me was one that I could not kill.
Enter the Garmin Tactix.
I've owned three generations of Tactix: Garmin's military and police-focused GPS watches. I loved my original Tactix and wore it for a few years until it became apparent that, after too many battery recharges and battery upgrades, it was no longer the faithful companion it had once been. I sold it to buy my second Tactix (I'm not good at not buying watches), the Tactix Bravo. It was perfect. I adored it and wore it everywhere for close to two years. Unlike my Apple Watches, which needed to be charged, daily, the Bravo only had to be juiced up once every few weeks. It provided me with notifications from my Android handset or iPhone. It could control my music, tell me how hot it was outside, and without the need for a connection to a smartphone, let me navigate my way back to safety or find our car in a mall parking lot, via GPS. It was tough as nails, waterproof, and looked ridiculously bad ass.
Somehow, I managed to lose it on a trip into Mexico.
Garmin's Tactix line does not come cheap. At the time that I lost my Bravo, there was no way that I could afford to replace it. I went close to six months without a smartwatch. Appointments were missed, days went by without remembering to take my medication. Most frustrating of all was my compulsion to whip my smartphone out of my pocket every time that a notification came in. A few months ago, I got my hands on the latest iteration of Garmin's Tactix line, the Charlie.
I love it.
Everything baked into the Charlie feels like an upgrade from the Tactix Bravo. It's faster to respond to my requests. Its daylight-readable 1.2" display is large enough that I never have to squint to see what it's trying to tell me. Its GPS functionality kicks the holy hell out of what the last two generations of Tactix were capable of: the Charlie comes pre-loaded with TOPO maps, which can be upgraded via sideloading to show more detail from a number of different map sources. In combination with its ability to provide routable navigation data, it's a great companion on a hike. There's Built-in GPS and GLONASS nav hardware baked into it, plus a 3-axis compass, barometer, altimeter and gyroscope. If I ever get lost it's my own damn fault. That it can link to
my InReach Mini
is icing on the cake. Best of all is the fact that it's hella tough. With a titanium bezel and rear cover, stainless steel buttons and a domed sapphire lens, I'll have to work very hard to murder this thing.
As I'm getting older, tracking my health has become a lot more important to me: I have a responsibility to be here and healthy for my wife. The Tactix Charlie helps me with this as well. It has a built-in heart rate sensor and a bevy of apps and widgets that help me to stay in shape, track my training, stress level, sleep and step count. Despite all of this functionality, it's far from fussy. If I don't like a feature, I can remove it. Granted, compared to many smartwatches, it is freaking huge. But I like the size. It's easy on my old eyes and, with its dimensions and heft, there's no way that I can mistakenly leave the house without noticing that I'm not wearing it.
I'm keeping my fingers crossed that I'll own it for long enough to discover whether the battery will be easily user replaceable.
Images via Seamus Bellamy and Garmin