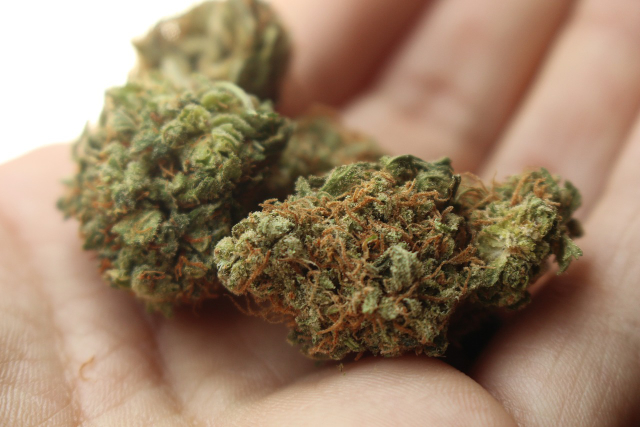 I'm writing this on a flight to Chicago. By the time I return to Canada on Thursday, the sale and use of cannabis, in many circumstances, will be cool, from coast to coast to coast. This does not excite me: I'm not a cannabis enthusiast. Your mileage, however, may vary.
If you're a Canadian who enjoys the use of weed in its many forms or love the idea of visiting my often-frozen nation so that you can partake in a legal left-handed cigarette, you should know that the laws surrounding where and when you can use marijuana varies from province to province. The same goes for who can sell it. Fortunately, The New York Times has taken it upon itself to give its readers the scuttlebutt on all of these issues and more:
From The New York Times:
On legalization day, only fresh or dried flower, seeds, plants and oil will be available. Legal marijuana will have lower levels of THC, the chemical that brings on the buzz, than most products now on the black market.

The law will not allow cannabis-infused edibles and concentrates until next year. So those craving pot-infused gummy bears, baked goods, barbecue sauce and drinks will have to wait to buy them legally.

It is unclear whether cannabis creams and cosmetics will ever be approved.
The Times goes on to talk about the fuzziness of what cannabis will cost from province to province, how much of it is legal to own, the limits placed upon growing your own, and the age required to make buying it OK. More important than this, The Times points out the penalty for providing minors with cannabis products: as a federal crime, giving dope to anyone under the age of 21 can land you up to 14 years in prison. Given that we still know very little about the long-term hazards of using cannabis, compared to booze or tobacco, a stiff sentence like this for shoveling it into kids seems like a reasonable hedge against doing someone young a lot of harm that they might not find out about until they're well into their lives.
Even if you're not planning on using cannabis, the story is a fascinating read on a huge societal change.
Image via Pixabay