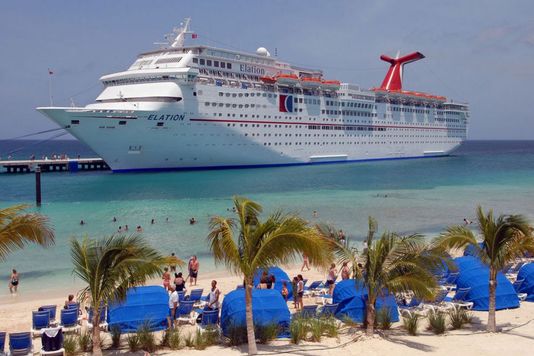 Chris and Dana White went on a three-day Caribbean cruise out of Mobile, Alabama, only to find a camera hidden in the bundle of wires off the TV set.
"I said, 'Is that what I think it is?' " Chris White said. "And she looked at it and she became concerned. And we were just really flabbergasted that there's a camera in the room and it's plugged up and it's working."

The couple called Carnival security and used their cellphone to film an employee who inspected and disassembled the device. "I was thinking, 'I can't believe this is actually happening to us,' " he said.

In a statement to USA TODAY, Carnival acknowledged a "video transmitter" was found during a full investigation by the shipboard team, but notes it "was not connected to an electrical source and not capable of recording."