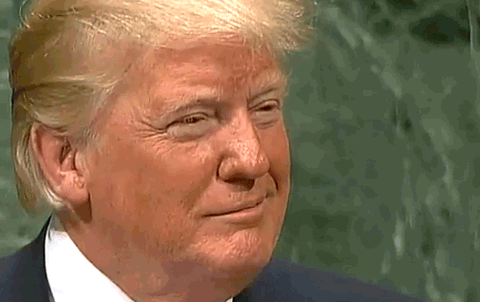 In her forthcoming memoir, Becoming, former First Lady Michelle Obama wrote that Trump's racist birther lies about her husband put her family in danger.
"What if someone with an unstable mind loaded a gun and drove to Washington? What if that person went looking for our girls? Donald Trump, with his loud and reckless innuendos, was putting my family's safety at risk. And for this I'd never forgive him."
In his typically sleazy style, Trump responded not by responding to the facts, but by attacking President Obama with another lie:
"I'll give you a little controversy back, I'll never forgive (President Barack Obama) for what he did to our US military. It was depleted, and I had to fix it. What he did to our military made this country very unsafe for you and you and you."