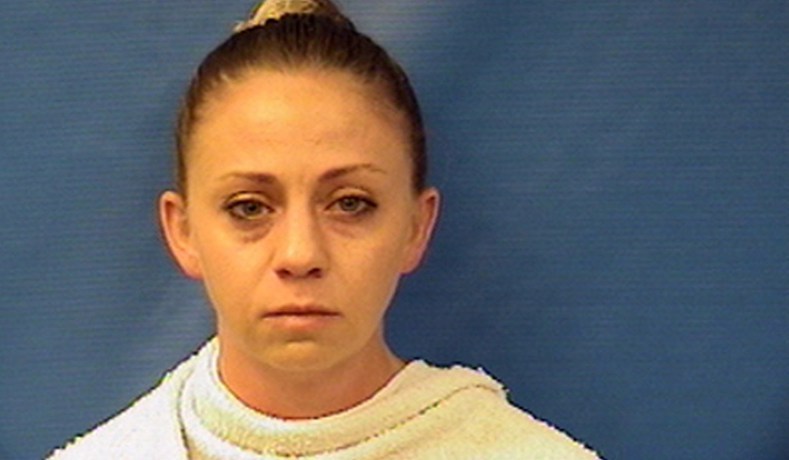 Just shy of three months ago, Amber Guyger, then a Dallas police officer, burst into her 26-year-old neighbor's home and shot him.
Botham Shem Jean was murdered in his home, unarmed--a threat to no one. Guyger's bullshit excuse: she was confused and thought that the apartment that she'd broken into was her own and that Jean was an intruder.
Cool, cool, cool. Who hasn't broken into their own home, found it to be decorated completely differently and contained their neighbor? That crap could happen to anyone.
At the time of the murder, Dallas District Attorney Faith Johnson was accused of giving Guyger, who has since been shit-canned by the Dallas Police, preferential treatment. Guyger was let off without a murder charge against her. But here's the thing: Johnson's no longer Dallas' DA. In January of 2019, she'll be replaced by Dallas' freshly-minted District Attorney John Creuzot. For Guyger, the worm could be about to turn so fast that it breaks its own frigging neck.
From The Root:
Creuzot, a former judge who retired from the bench in 2012, told NBC that anything less than a murder charge for Guyger deviates from Dallas County precedent.

"I don't know any police reports. I don't know any forensic reports, but based on what I have seen, manslaughter is an inappropriate charge, based on the circumstances as I understand them," he said. "Once I get in there and I get everything in front of me and it appears the most appropriate charge is murder, then that's the charge we will go forward with.

"I think I'm going to join everybody else in praying that we don't have any more police shootings. That's the first step. That's not on us. That's on the police," he added.
In addition to sorting out the wrong committed by his predecessor in the charging of Guyger, Creuzot has also said that he's very interested in exploring Dallas County's bail system in an effort to bring equality to it: being released from jail shouldn't be the sole providence of the rich. Nor should the poor feel forced to accept a guilty plea in order to land a shorter sentence, even when, in truth, they committed no crime. Sorting this out will level the playing field for those accused of crimes by the police and, as a consequence, could lead to smaller prison populations.
More of this sort of thing, please.

Image via Kaufman County Sheriff Office, for editorial use only