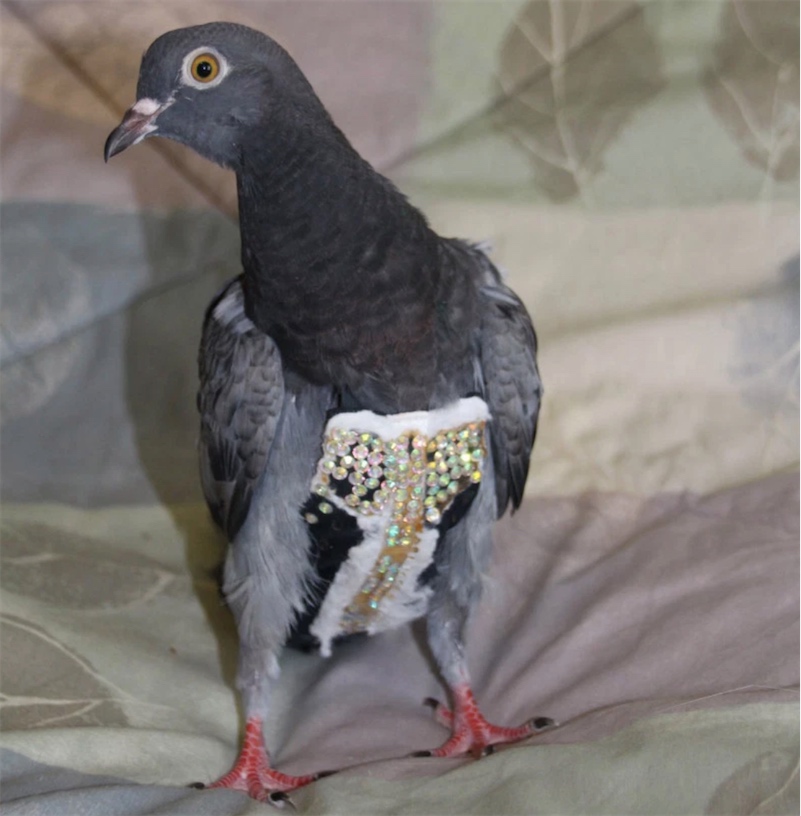 This fancy pigeon showed up on a Glendale, Arizona woman's back patio. She called in rescue organization Fallen Feathers who are now seeking the bird's owner. From AZFamily:
"He was in her back patio and he kept coming up to the sliding back door and looking like he wanted to come in," said Kieran.

She's convinced the pigeon is someone's pet and not wild.

"It's something somebody actually purchased for him, because it has a label in it," Kieran said.
As opposed to the bird having made it himself?