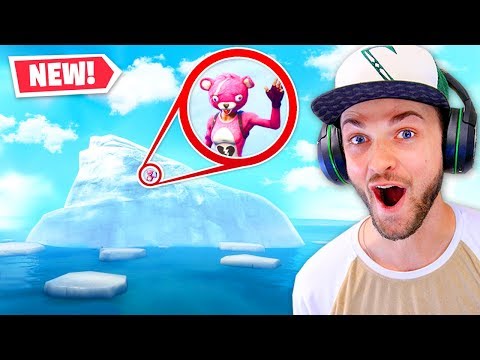 Part of what makes Fortnite's Battle Royale mode the most popular video game ever is the never-ending stream of meta changing physics, tools, weapons and map changes. Streamer Ali A finds a way to glitch his camera out to an ominous approaching iceberg.
Ali A is my daughter's favorite source of Fortnite news. His enthusiasm is contagious as he uncovers some of what may be coming in Season 7.
The excitement and build up to "the comet" that famously struck Dusty Depot at the end of Season 3, lit off a series of amazing map and movement changes in Fortnite. Season 7 appears to be starting off with the approach of winter, and an iceberg appears set to collide with Flush Factory. Atop the iceberg looms a dark castle, and the lights just came on...
Epic has not been afraid to make major changes to the game, or to reverse them when they don't work out. It is impressive how quickly the team learns, iterates and moves on to new ideas. Season 7 looks to be awesome...