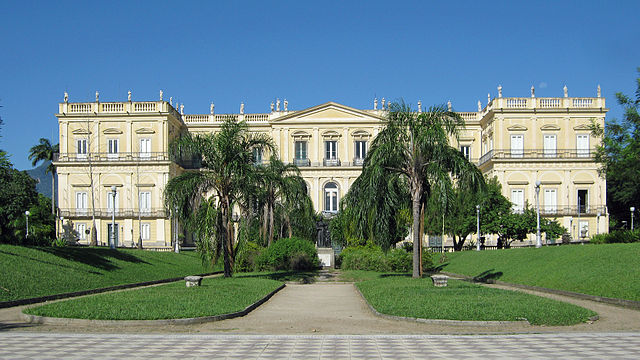 This past September, a savage fire cost the world dearly: the National Museum of Brazil in Rio de Janeiro, along with 20 million unique artifacts that provided untold insight into our planet and our civilization's past, went up in smoke. In the months since the flames were extinguished, researchers have only managed to recover a small fraction of the museum's collection from the ashes. It's a loss that even the most obtuse of us can get their heads around. That said, if you're interested in some colorful commentary on the incident, my friend and Faces of Auschwitz collaborator Marina Amaral talks about it at length here.)
While the chances of recovering everything lost in the inferno is pretty much nil, Google's made it possible to virtually tour the museum in its former glory.
From Engadget:
A couple of years before a fire devastated the National Museum of Brazil in Rio de Janeiro in September, Google's Arts and Culture team started working with the museum to digitize the collection. Just a few months after the inferno, Google has reopened the museum's doors -- albeit in a virtual form using Street View imagery and digital exhibits.

The museum and Google were already planning to make the collection available to view online before the incident. Of course, no virtual tour could ever truly replace a physical museum, nor the estimated 20 million artifacts that the blaze destroyed. But tools such as 3D scanning, hi-res photography and virtual and augmented reality can offer some form of protection to items of historical value.
It's cold comfort, but at least future generations will have some notion of what they missed out on.
Image: By Halley Pacheco de Oliveira - Own work, CC BY-SA 3.0, Link