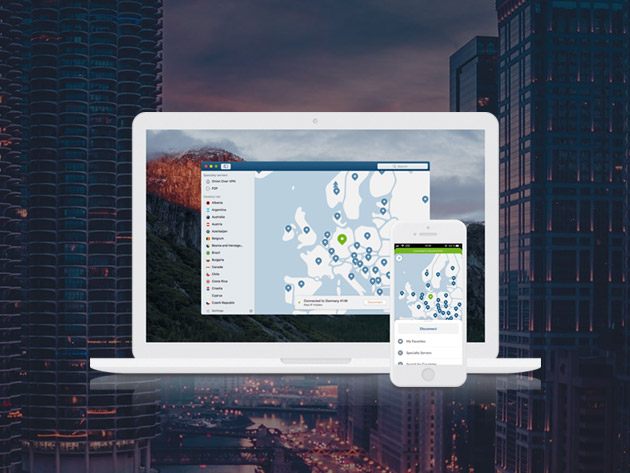 No matter where you go on the web these days, you're on somebody's radar. Advertisers, bots, or even hackers find it increasingly easy to pick up your trail and track your habits - unless you're using a virtual private network. And if you're using a VPN, the top-rated option of late has been NordVPN - even before its recent price drop.
If you're not familiar with the service, take it from PC Mag, among others: This is airtight as browsing security gets. Like most VPNs, NordVPN runs your data through a remote server (one of 3,521 worldwide) to ensure anonymity and free you from local content restrictions. But here, you also get an added layer of double data SSL-based 2048-bit encryption. And most crucially, NordVPN still stands by its no-logging policy, which ensures that no one is recording your history - not even NordVPN.
A two-year subscription was originally $268.80, and you could recently get it on sale for $134.40. But for the new year, a 2-year subscription to NordVPN is now $95.75 for the same top-flight protection. If safer surfing is one of your resolutions, this one's a no-brainer. Plus, save an additional 20% with code VPNSAVE20.