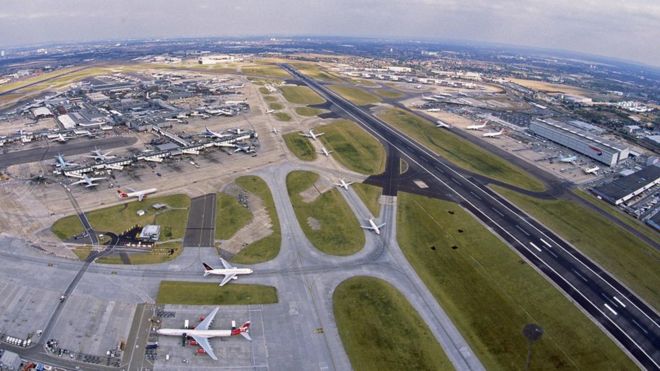 First Gatwick, now Heathrow. Departures at London's Heathrow airport were stopped for some time on Tuesday after a drone sighting was reported to authorities.
Metropolitan Police reported a drone sighting near Heathrow at roughly 17:05 GMT.
"As a precautionary measure, Heathrow Airport has stopped departures and officers based at Heathrow are currently investigating the reports with colleagues from Heathrow Airport," they said.
A Heathrow spokeswoman says the airport worked with police to "prevent any threat to operational safety".
"As a precautionary measure, we have stopped departures while we investigate. We apologise to passengers for any inconvenience this may cause."
Just last month, Gatwick Airport was thrown into turmoil after someone reported seeing a drone.
At the time of this blog post, Flightradar24 now says flights are gradually resuming to normal.
Departures at Heathrow continuing now. https://t.co/mfoO0XBAf8 pic.twitter.com/hyxjpBFFUu

— Flightradar24 (@flightradar24) January 8, 2019
Some of the backlog waiting to depart London-Heathrow. https://t.co/koCjSkPgzE pic.twitter.com/eUYOk9o5IN

— Flightradar24 (@flightradar24) January 8, 2019