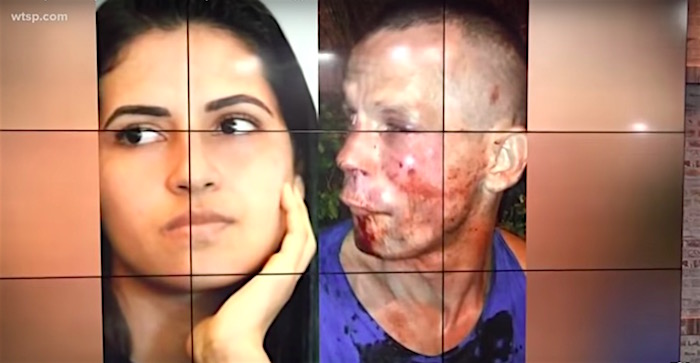 A gentleman thought he could threaten a woman waiting for an Uber outside of her home in Rio de Janiero by demanding that she hand over her phone and that he was armed. What he didn't know is that the 26-year-old woman, Polyana Viana, is a UFC fighter.
Within minutes he was beaten with punches, a kick, and a "rear-naked choke," according to CNN, and Viana kept the bloody man subdued until police showed up. The man's concealed "gun" – which he patted when he threatened her – turned out to be a cardboard cutout.
An ambulance took the beaten man to the hospital for his injuries before heading to the police station, where Viana filed charges.