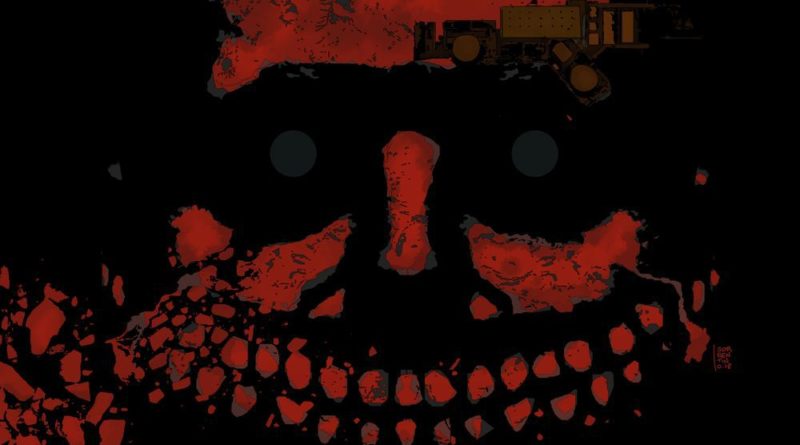 Jeff Lemire can do weird-spooky (see, e.g., his Twilight Zonish graphic novel Underwater Welder) and he can do gripping (see his amazing, post-apocalyptic Sweet Tooth), but in his newest graphic novel from Image Comics, Gideon Falls, he shows that he can do spooky-verging-on-terrifying, with a tale of supernatural mystery that combines avant-garde graphic treatments with outstanding writing to create a genuine tale of terror.
Gideon Falls braids together multiple points of view -- a priest newly arrived in a smalltown parish, whose predecessor is presumed dead; a vision-haunted mental patient who is on the verge of being reinstitutionalized because he can't stop picking up trash and piecing it together, looking for elusive patterns; a psychiatrist, a sherriff, others -- to piece together a fragmentary, nightmarish tale of an ancient evil, the Black Barn, which appears in visions and also sometimes in real life, possessing those who see it, driving them to murder, making them vanish.
Lemire builds up the mythology of the Black Barn with the virtuosity of David Lynch fleshing out the mysteries of Twin Peaks, but because this is comics, and because Lemire is working with the amazing artists Andrea Sorrentino and Dave Stewart, the visions of the supernatural in Gideon Falls are spectacular and transporting, creating a sense of frightening, off-kilter dimensions that's straight out of a fever dream.
As you might expect, the first volume ends on a cliffhanger, because fuck us, that's why, and I can't wait for the next collection.
Gideon Falls Volume 1: The Black Barn [Jeff Lemire, Andrea Sorrentino and Dave Stewart/Image]