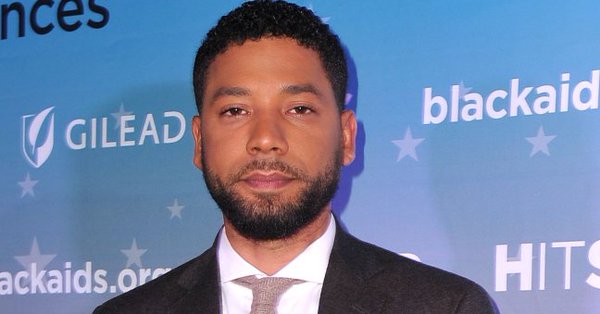 UPDATE: Smollett lied, say cops: actor charged with filing false police report
"Empire" star Jussie Smollett was victimized in a racist, homophobic, brutal attack in Chicago. He was hospitalized, and his condition has not been released.

Late last night in subzero temperatures, two white men who appeared to have been waiting for him jumped him, called him a "faggot" and a "nigger," hung rope around his neck, poured a chemical presumed to be bleach on him.
Trump owns this.
Trump's supporters own this.
Everyone who allows racist and homophobic words to go unchecked in 2019 owns this.
Words are actions that lead to more actions.
Like this one.
From last year, in Jussie's Twitter feed:
Jussie's music project FUW released a music video critical of Trump in 2017 that went viral, and made him the target of online white supremacists. The video is below.
From TheGrio:
The black-and-white video features men and woman of various ethnicities and highlights injustices, from human and LGBT rights to religious and racial prejudices. A woman wears a hijab in one scene, a boy wears a hoodie in another and four women put their fists up as they stand in front of the words, "My body, my rights."
Below some items from Twitter, at the time this story broke, from some of the reporters covering it, and others observing.
The headline of this post was updated to reflect Smollett's arrest and charges.