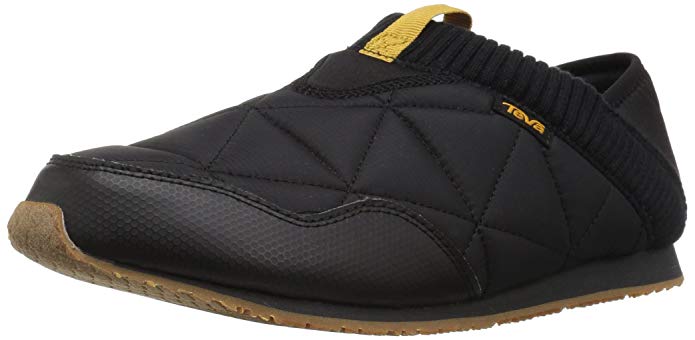 Having noted that you can get tactical pens, tactical cutlery and tactical pants, I wondered if I might also get a pair of tactical slippers and searched the term at Amazon. Behold the Teva Men's M Ember MOC Slipper.
* Rubber sole
* Rib knit collar with webbing detail
* Convertible heel counter
* EVA foam midsole for lightweight cusioning
* Rubber outsole.
Remember the scene from Commando where Arnold Schwarzenegger gears up? Just imagine that, but with a few extra seconds of working a foot lazily into some nice comfy tactical slippers.