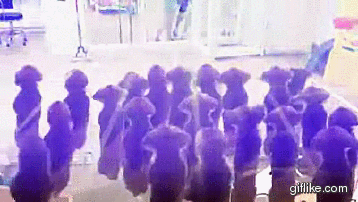 Donald Trump is the first president since the Victorian era not to own a dog. Despite rest dominating his schedule, he "doesn't have time," he says.
On Monday night, during his rally in El Paso, he finally explained that he doesn't have a dog because the idea of getting one seems "phony" to him, and his base likes him just fine regardless. Plus, he said, he doesn't have time.

The explanation came amid an extended riff about the superior abilities of German shepherds to sniff out drugs being smuggled across the border. "You do love your dogs, don't you?" Trump said, as the crowd whistled and cheered. "I wouldn't mind having one, honestly, but I don't have any time. How would I look walking a dog on the White House lawn?"
Dirty, narsty dogses.